They say action speaks louder than words.

They say action speaks louder than words. On the Internet, this couldn't be more true. However, you need the right words to compel people to take action. Loyalty and engagement is forged through the message that is communicated in your content. Whether you publish your message using text, video, images or audio, the value that your content demonstrates will serve as the catalyst to build a loyal following and to stimulate engagement on your web content.
Increased loyalty and user engagement allows you to develop your own audience, forging your website's following and boosting your perceived brand credibility. Successful website owners command a legion of loyal followers in the thousands, even in the millions. If you would like to build your loyal army, the experts from Soul Digital recommend you adopt the following.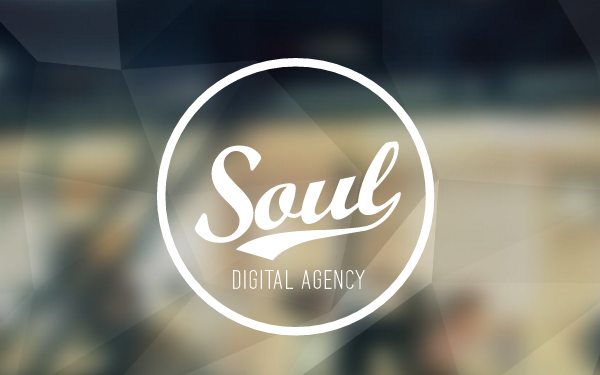 Deliver value
Delivering value is the key objective that your website and web content must achieve if you want the opportunity to build a loyal following and to generate user engagement. Ask yourself if you can blow your audience's mind away with the content that you are publishing. Expert blogger Darren Rose of ProBlogger said on his blog that it is becoming more difficult to be found in the blogosphere and the trend will continue. This expands other content publications such as news and journal media, videos and audio podcasts. With so much content being published on the web, it is vital to publish valuable content that breaks through the noise and compels prospects to take an interest in what it is you are saying.
Essentially, you need to commit to creating 'Epic' content. This is the type of content that solves a burning problem that your prospective audience can relate to and compels them to interact with your content. For example, a content piece that addresses skin cleansing routines for women that suffer from acne has a strong potential to do well since there are so many women that suffer from spots on their skin which affects their self confidence. Creating a guide that advises them on the type of skin cleaning routine, products and food consumption can relieve the pain that is experienced by women that suffer from these problems.
Another example is targeting men that want to get a muscular look that gets them size and adulation. Men that are tired of being skinny, being treated poorly simply because of their size and receive no adulation because they are perceived as being weak can have their problems solved by learning about how they can gain size, strength and a physical look that improves their boldness, confidence and allows them to get the adulation that they so desperately wanted.
Epic content strikes the chord with your audience and gets them to like, share and comment. Seek to empower your audience through the content that you deliver. You will build a relationship with them that will inspire loyalty and engagement.
Target specific online tribes and communities
Targeting the right niche market is crucial. Not only do you need to deliver the expertise to become a recognized thought leader in the niche, but it must have an audience that allows you to scale your audience. Choosing the wrong niche can have devastating impacts for your web business's campaign. You might find that you can build your audience, but you are operating a niche that cannot be monetized. Additionally, you may choose a credible niche, but the audience is too small to scale.
Be consistent with your posts
Pooja Lohana recommends implementing a content calendar where you can publish your valuable content on a regular basis. Whether you have the ability to publish daily, weekly or monthly, it is important to publish content consistently. A simple editorial calendar can be made in a spreadsheet. The editorial calendar only needs to display the publication dates, proposed content titles and the publishing status. Furthermore, you can schedule where you plan to publish the content, whether it will be on your own web properties or external ones to serve as an inbound marketing tool.
Captivate interest
The information that you publish may be good, but if it comes across as boring, then nobody is going to want to engage with it. You need to check that your content's style, tone of voice and presentation style resonates with your audience. Fail to do so and not only will your content not get viewed or receive any engagement, but it will be confined to the depths of cyberspace to never be seen or found. Easy ways to captivate interest includes:
● Delivering captivating titles and headlines.
● Delivering valuable points that are succinct and straight to the point.
● Delivering high quality media such as videos, images and audio.
● Ultimately, you need to give your audience what they want!
Respond to comments and social media messages
If people want to connect with you, give them the courtesy to respond to them. Whether they reach out to you in the commentary section of your website, on web forums or via social media, engaging in dialogue with them will add more credibility and foster the relationship with your web audience.
Remember that when you are building your audience, you are building a community of people that believes in what you are doing. Their loyalty to you will see them return to view your content again and even refer it onto others.