Games have been a part of humanity's nature since the very first spark of intelligence appearing in the brains of our simian ancestors.

Playing games is more than just a pleasurable activity – it is a method to learn new things, to develop various abilities, to discover new ways to interact with the world surrounding us – this is why playing is so important for the development of children. Later in life, games provide a distraction, they become a form of entertainment that allows players to let off some steam and take their mind off their everyday problems.
Games have adapted to our changing way of life, constantly keeping the pace with technology. And there is one game that has changed just a bit during its century-long history: the slot machine, a combination of anticipation, excitement, and distraction.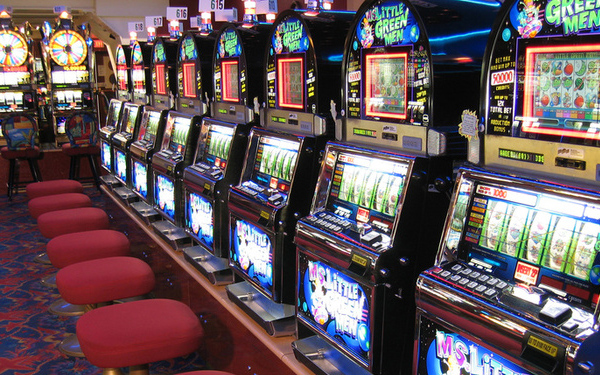 Slot machine design
One of the most captivating features of a slot machine is that it's simple. No matter if you play
RedFlush Playboy games the hottest online casino action you'll experience or a replica of Charles Fey's original design, built in the late 19th century, you'll be able to figure out how to play it in no time. This steep learning curve is made possible by the simple, almost axiomatic design that makes it clear from the first look how the game is supposed to be played.
Slot machines are designed to be simple and their function goes without saying. They have reels – actual, physical reels or their digital replica on a screen – that are supposed to be spun, and there is a big button (or even a lever on earlier designs) that does just that.
Immersive gameplay
Slot machines are very colorful, which makes them both captivating and immersive. Avid slots players have reported being almost hypnotized by the motion of the reels that puts them in a specific state of mind similar to the "flow" described by Hungarian psychologist Mihály Csíkszentmihályi as "the mental state of operation in which a person performing an activity is fully immersed in a feeling of energized focus, full involvement, and enjoyment in the process of the activity".
While the positive nature of this mental state is questioned by many in relation to real-money slot machines, the fact remains: the simple design and the repetitive and immersive nature of slot machines make them a captivating and popular option for many players around the world.
Little to no change
The original slot machine built by American mechanic Charles Fey had three reels with a number of symbols each that could be spun by pulling the lever. Over the more than a century that has passed ever since the slot machine has evolved to have more reels (usually five), more colorful (even animated) symbols, and no lever – but the basic concept behind it has remained unchanged, proving once again the power of axiomatic and simple design.