An iPhone is probably a dream for everyone, especially the young ones.

Being the best looking phone available on the market today, iPhones are unbeatable handsets that come with a lot of features to keep you busy. It is not just a stylish smartphone, but also one of those user-friendly handsets that have some exclusive and indistinguishable features that are prominent and strong.
Ultimate Resources for Web Designers
Unlimited Downloads: 1,000,000+ Web Templates, Themes, Plugins, Design Assets, and much more!
Start Downloading Now!
Here you go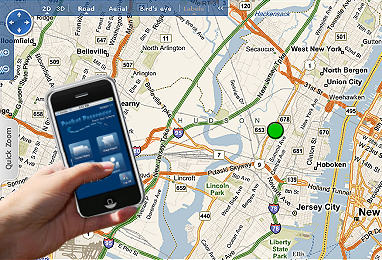 The most vital features of an iPhone are its Touch Pad – the touch pad has created enthusiasm and euphoria among users. Using the latest technology and advanced integration methods, it is easy to slide through pictures and videos, zoom in and out of comfort and use all applications with ease.
The sound quality of iPhones is truly enticing, in terms of clarity and pitch.
Connectivity is outstanding and gives you faster access to the Internet through Wi-Fi.
You can play lots of games on the iPhone, make calls, access the Internet, send emails and texts, and many more exciting activities. Features are aplenty, and you can use each of these features optimally.
Having an iPhone can be burdensome when its security aspects are concerned. Smartphones, such as an iPhone are always vulnerable to security threats and thefts. In order to protect your iPhone from any such threat, it is extremely important to have a mobile monitoring app installed on your handset. Although, it may sound bizarre, mobile monitoring apps have many utilities than you can imagine. For instance, Mobile Spy is one such mobile monitoring application that can protect your iPhone against all threats with ease.
The iPhone activities that can be tracked using Mobile Monitoring Applications are:
Call Tracking: Mobile monitoring apps are designed to track all the calls dialed and received on a particular iPhone. It also allows you to retrieve the call log details, such as call duration, time etc. Thus, you would be aware of all voice call activities.
SMS Tracking: SMS tracking is a vital feature of most mobile monitoring apps. People communicate through messages most of the times. You can track all messages that have been sent and received via iPhone. You can even get details of the messages that have been deleted from the iPhone. You can retrieve details related to the time of sending and receiving messages, as well.
Browsing History: iPhones come with excellent browsing Internet usage and facilities. Therefore, it is extremely important to track the browsing history, in order to find out what a person has been doing on the Internet. There are so many scams and illegal activities happening over the internet, which should be taken into consideration. Mobile monitoring apps do help to track the browsing history of iPhones accurately.
GPS Tracking: Tracking a person is not just about following the mobile phone records, but also the location. You can even track your lost iPhone using the GPS tracking feature. It is available in most of the leading mobile tracking applications. Through GPS tracker, you can track the position or location of a person, with respect to time. You can even spot a person or your stolen iPhone effortlessly.
Monitor Videos and Images: iPhones come with excellent image quality and video features. Images and videos can be transferred to different social networking platforms using the iPhone. You can even track all images and videos that have been sent and received through the iPhone using mobile monitoring apps.