Nature & Environment related websites are always approached with strong graphical appearance.

Be it Print Media or Website. These Flat Colorful Nature Free Vector Icon will help any design to be strong and bold. I would like to thank Shawn from Vecteezy to share these beautiful vector icons with us. You can find more such amazing freebies in Djdesignerlab.
Use these icon on any platform. Mobile Application, Website, Desktop Application, Print, etc.
Nature Icon Preview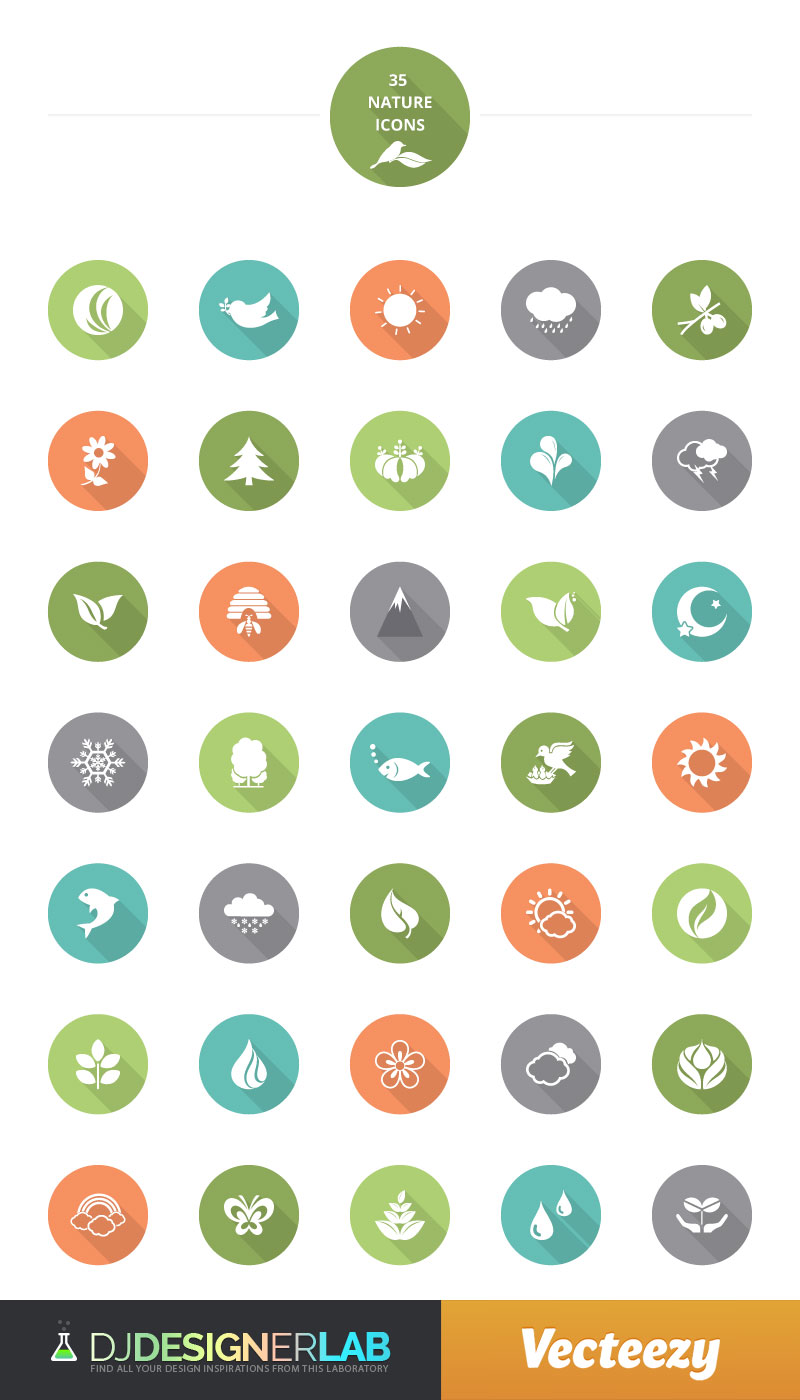 Download ZIP
* Zip contain following files:
We try to publish such freebies every week. If you have any such beautiful designs to share please contact us.