YouTube is continuously growing in popularity as a worldwide force, creating multiple opportunities for everyday people to grow a large following by delivering entertaining or informative content, either for leisure or in the promotion or development of a business concept.

To build a successful following, it is important to make strategic moves to boost your popularity, and reading this article will bolster your chances of effectively doing so. Below are ten of the most essential tips to follow when seeking great results on YouTube.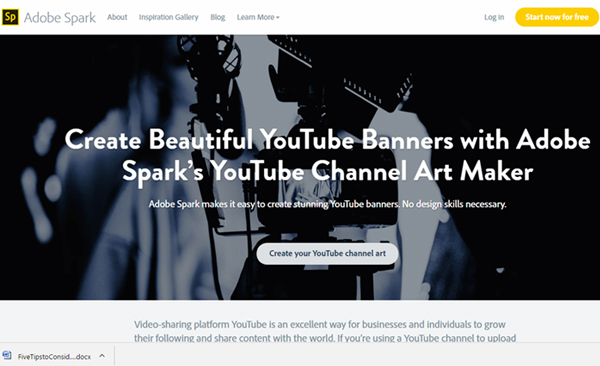 Focus on Your Brand
When starting out on YouTube, it is important to have a focus and overall theme with regards to how your videos should be and how you want your channel to be perceived. It is important to offer a distinct quality that separates your videos from the rest, establishing a reputation as someone who releases uniquely amazing videos. This underlines the importance to make YouTube banners which are eye-catching and draw people in.
Offer Something Professional
Even if your channel is of a light-hearted nature which focuses on sharing fun videos with the public, it is important to share professional information that allows people to learn from your videos. Though this is a less important consideration if your niche is for example comedy, it is important to present yourself in a professional manner for your channel to be considered worthy of visiting.
Share Review Videos
Reviews are usually better when shared in video format, especially in an age where people's attention spans are dwindling. When sharing reviews for public consumption, they can be devised on various points of interest, including music, film, and television, and various other media reviews that can be easily digested by the public and used effectively to educate viewers and create a discussion point. The engagement you are likely to obtain in the comment section of your videos will increase your following, and thus cause an increase in your popularity.
Reaction Videos
One of the trendiest and topically relevant form of videos are of individual users reacting to events in popular culture. These often show emotional responses from people who are viewing television series, watching music videos and various other forms of media for the first time, giving the viewer an opportunity to share the video they are watching with another person as if they are in the room with them, and potentially gain a new perspective. Reaction videos allow your personality to shine through and can be highly relatable, so if you feel as if this something you could do well in, this is certainly worth attempting to boost your brand recognition.
Perform Cover Songs
If music is your thing then why not perform covers of popular songs that can be enjoyed by people all around the world. Providing you have the talent to do so, this can be a great way to increase your popularity and grow a presence on YouTube, and is certainly a worthwhile consideration.