Blogging is a great way to build an online community that you can leverage to promote your products & services, spread the word about your business and build brand awareness.

However, if you don't design your blog properly, you might be unable to turn visitors into subscribers.
Here are 5 Blog design hacks you can use to generate more subscribers for your blog.
1. Include Targeted lead magnets
A lead magnet is an irresistible value proposition such as an eBook, whitepaper or an infographic that you offer to your blog visitors, in exchange for their contact details. Visitors can download their copy once they provide their email address.
Lead magnets are most effective when you display them after providing ample information related to its call-to-action (CTA) in your blog post. For example, if you have written a detailed paragraph about growing site traffic, you can include a lead magnet that persuades readers to download your eBook about traffic methods.
Also, instead of using the same lead magnet everywhere on your blog, keep a handful of them that you can change, based on the blog topic.

2. Provide Directional cues
Today's blog posts contain a lot of visual elements such as images, graphics, videos, popups, infographics, and can be distracting. Directional cues make it easy to guide the readers in the right direction. Usability studies have shown that visitors tend to look in the direction where your cues point.
Here's an example of directional cue from Think Eye Tracking.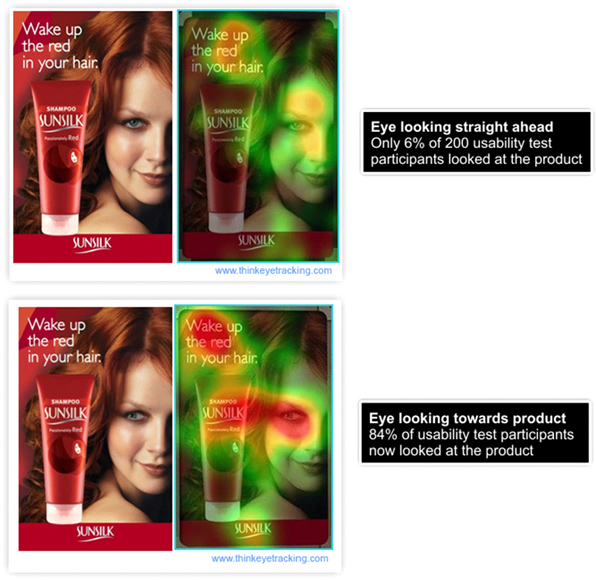 To improve conversion rates, place your subscription forms where your directional cues are guiding site visitors. Here's a great example of how KissMetrics does it: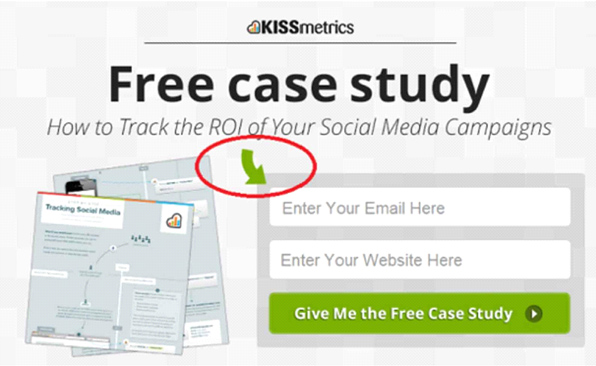 3. Offer Content upgrade
Content Upgrade is a lead magnet developed specifically for your blog post. They're one of the most popular design hacks currently available to grow subscribers. In fact, Backlinko's Brian Dean claims to have increased subscriptions by 785% by offering content upgrades on his blog. Here's an example,

For example, if you have written a blog post about conversion optimization, then here are some of the ways you can offer a content upgrade in exchange for readers' email addresses.
1. Save your blog post as a PDF and offer it as an upgrade
2. Create a cheatsheet of all the important points about your blog topic and make it available for download
3. If you've written a How-To or a long-form article, then create a checklist of steps, resources for a project, or even a summary of tips taken from your guide. You can use third party tools like Checkli and Forgett to quickly build a checklist.
4. Use Sticky headers
Sticky headers are one of most non-intrusive ways to convert visitors into subscribers by offering them something valuable in exchange of their email addresses. Here's an example of how Neil Patel implements it on the QuickSprout Blog.
Here are couples of reasons why they're so effective.
First of all, a sticky header is located on top of the page and allows readers to completely read your post before deciding to join your mailing list.
Secondly, it remains on top even when the visitor scrolls down. So readers can sign up immediately after they finish reading your article.
You can also use a sticky header to display information about your products & services, as well as your company so that readers can get to know your business better, before subscribing to your newsletters.

5. Include a CTA box at the end of post
As mentioned above, one of the most effective ways to get a new subscriber is right when they finish reading your post. They've found your article to be useful and are impressed by your blog. Why not place a well-designed opt-in box at the end of your blog posts. Here's an example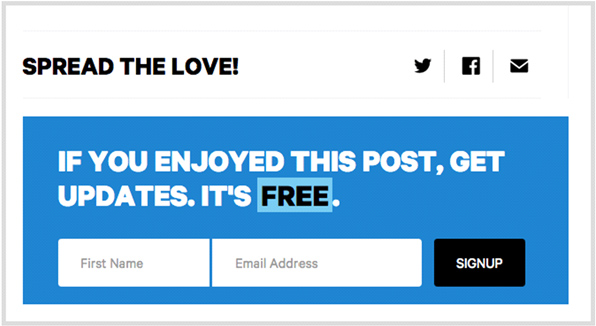 The best part about it is that you don't need to offer anything in return. Your blog post has already left a mark on them.
Lightbox popups are one of the most widely found lead generation tools on blogs these days. Even well-known marketers like Neil Patel claim that they increase conversion rates from 0.4% to 5.5%.
However, we've noticed that it can adversely affect conversion rates as most visitors bounce off your website the moment they see a popup. One of the major reasons why this happens is that opt-in popups are triggered when users scroll-down. However, this is also the very action required to read the blog completely. When visitors scroll-down, they end up seeing a popup, instead of viewing your blog content, and this can cause them to leave. So it's advisable to test opt-in popups thoroughly before adding them to your blog.
Speaking of testing, here are a couple of things to keep in mind while implementing the above design tips.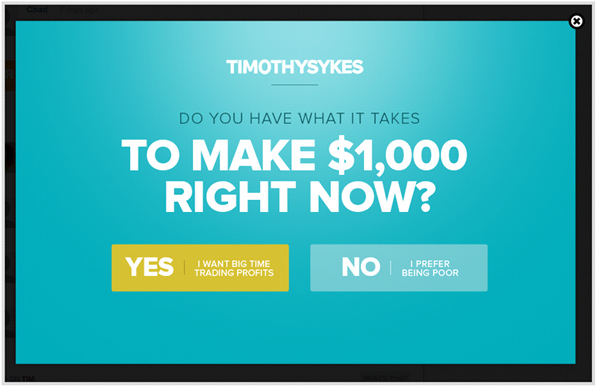 Use Heatmap Tools
Heatmap tools like CrazyEgg and Hotjar can help you find out on which parts of your blog visitors spend most of their time while they're on your site, and which CTA buttons are clicked most often. Use these insights to fine tune your blog design, find out what's working and remove the design elements that don't work.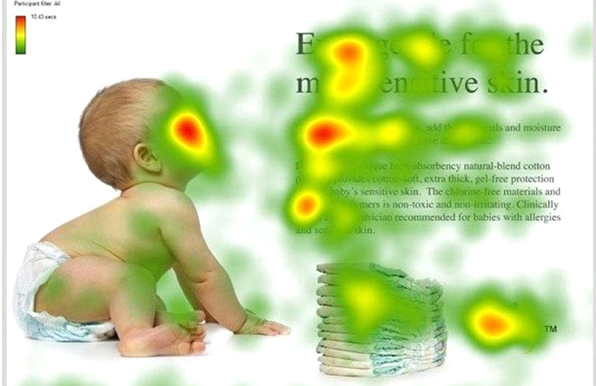 A/B Testing
A/B Testing tools like Optimizely and VWO allow you to test variations of your page design among site visitors, and measure the conversion rate for each variant. This is really useful to test variations of :
1. CTA buttons – location, color, text, size
2. Social sharing buttons
3. Blog titles
4. Style elements such as font family & size
However, A/B testing is useful only once your blog drives a reasonable amount of traffic (>5000 visitors per month). Otherwise, it can give you skewed insights.
When you're starting, you can use heatmap tools to optimize your blog design. As it grows, you can also use A/B testing tools to refine it further.
Hopefully, these blog design tips will help you turn more visitors into subscribers and grow your mailing list, one that you can use to send newsletters and promote your products & services.