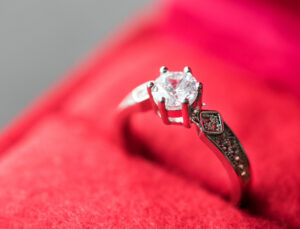 If you are planning to try your hands into your own Luxury Jewellery business, let us tell you- it is no cake walk. However, when you see the appreciation and the money coming in, it will be worth the efforts.
Well, nothing can match the class of gifting an exclusive jewelry piece to someone you love. And when you have the jewelry designing skills and an eye for working with the right metal, here are some tips on how to start a luxury jewelry business and grow!
1. Have clear Mission and Vision
Stating down the Mission Statement and goals you want to accomplish in the life of the business is essential. The mission is the overall purpose of the business, whereas, the goal can be set for a particular time frame, say a year.
Have the target audiences as well as the Unit Selling Proposition of the jewelry in mind for more clarity. By creating a niche, you will be able to attract more customers.
2. Know your Cash Needs in Advance and Provide for them
At the beginning of businesses, especially jewelry designing, you should have enough liquid assets in hand to provide for the raw material and labor costs for months to come. So, never underestimate the importance of cash flow forecasts.
3. Register the Title of your Business
You want your luxury jewelry business to reflect class with its name also. So, do the research and find out a name which is catchy enough to attract your target audience. When you have a unique name in place, such as orient watches you can get it registered from a local registrar office.
The logo of your brand will be no less than your brand ambassador. Therefore, create a logo which suits your brand's personality.
5. Establish an Online Presence
Through websites and social media promotions, establishing the online presence of the business is easy, cost-effective, and will bring quick returns.
For this, you can use a plethora of tools such as blogs, e-mail marketing, and video tutorials, SEO, content marketing, social media marketing and more.
6. Identify the Gaps in the Market and Fill Them
Creating the same jewelry as everyone else won't take you anywhere. So, do some research, identify what the market wants, and focus on producing pieces that will make your clients feel distinguished.
7. Become a Member of the Local Chamber of Commerce
When you have your business registered and a Tax ID, becoming a member of the Local Business Committee will help you fulfil legal formalities and avoid penalties.
8. Design your heart out!
Once you are through with the legal and establishment formalities, it is the designs you make that are going to please your clients. So, create designs out of your heart so that every piece can make your clients feel the aura and class they were looking for all along.
When you're taking a plunge into luxury jewelry design, your clientele is expecting more from you, and you'll have to succumb to their expectations and deliver what they've never seen before. We hope the above pointers will help you establish your business and give it a kick-start.