Many people just don't decide the blogging platform they want for creating a new blog.

Many people just don't decide the blogging platform they want for creating a new blog. Well, this is a very common issue with the new comers and because of this, the content is dedicated to the different blogging platforms plus all the information to the platform is mentioned in it. So, when you want to know as how to create a blog then you have knowledge about the right platform to be chosen.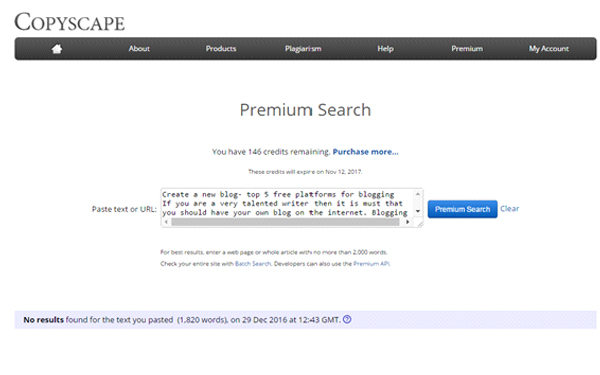 WordPress.org
This is a software platform on which you website can be build by you. Also, if you are looking for a self host solution then this might be the best alternative. All you have to do is just sign up here and you are directly linked to the hosting provider of WordPress.org.
• Your websites aspects are controlled by this platform which helps you to maintain the database and other things related to your website.
• This website just offers various features which will give you numerous options for your blogging. Some of its features are forums, memberships, online store etc.
• Taking about different themes offer by them and they are just for free. Everyone is required themes for their blogs and this will provide you help regarding themes.
• They also offer free plug-in which are 45000 in numbers. At last the charges you have to pay for this platform is around $14.99 per year.
WordPress.com
Well, just do not confuse with the WordPress because there are two of it i.e. WordPress.com and WordPress.org. Besides this, they offer automatic services plus its founder is the founder of wordPress.org.
• Taking about this website then their services are just for free but if you want extra features or options then you have to pay for it.
• Also, for this platform there is no setup clause with it the management of the blog is very easy and also user friendly.
• But there are also some not so good points about it i.e. advertisement is not allowed on it plus if you violate their terms and conditions then your account will be banned by them.
• At last about its price, the basic services are free but as said before for personal plans you have to spend money on it which cost around $2.99 per month.
Blogger
If technical things do not suit you then this platform are meant for you because there are not much technical stuff in it for its users.
• It is totally free plus one need not to be very technical for operating blog here as only basic computer knowledge is required.
• In terms of security this platform is best plus it is highly reliable.
• But only limited tools are allotted to the users due to which bloggers do not exactly get the things they need.
• For designs and themes, they are also limited plus their quality is also not so good and appealing.
So, now you know about all the advantages and disadvantages offered by the above websites and this will help you to make right decision regarding your blogging platform. So, with the above suggestions you can easily create your new blog and don't need to ask again as how to create a blog.