The best web design tools are simple
and flexible so that they enhance your creativity and not get in your way.
The design field is rich with apps and tools, but that variety means you don't have time to test them all to find the best match for your style. Below, you'll find a curated list of some of the tools you'll want on your short list. Try them all to find the right sources for your workflow.
Pixate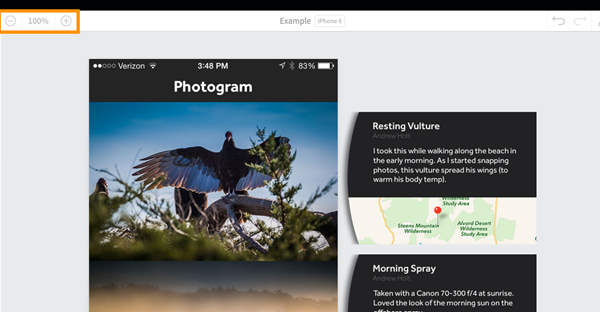 Image via Pixate.com
Pixate has quickly become a foundational app for designers. Pixate Studio allows you to build complex animations and interactions without writing code.
Use Pixate Studio on your desktop system to generate native mobile prototypes on the fly. Then use the app on an up-to-date smartphone like the quad-screen LG V10, a versatile smartphone for all types of users, on the T-Mobile network to preview your ideas instantly. Set up interactions such as tap, double-tap, or drag by choosing your element and setting a few variables.
Antetype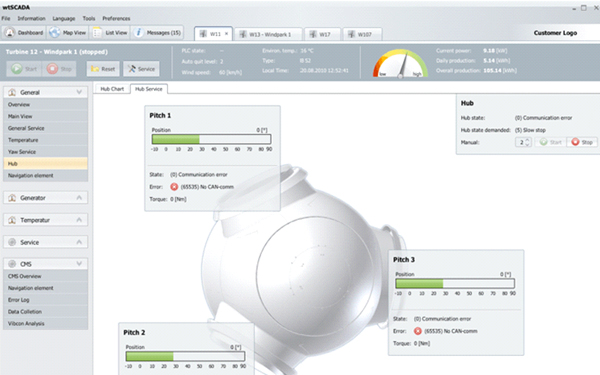 Image via Antetype.com
If you're looking for a tool that's focused on creating high quality prototypes, consider Antetype. This is a tool designed specifically for UX design, with layout and widget options that help you render your ideas quickly and consistently.
Note that Antetype doesn't create production files. This tool is specific to designers, not one that aims to replace developers. Antetype comes with a basic library of widgets, devices, and OS designs. Its active user community is a robust source for other UI kits and widgets.
Adobe Comp CC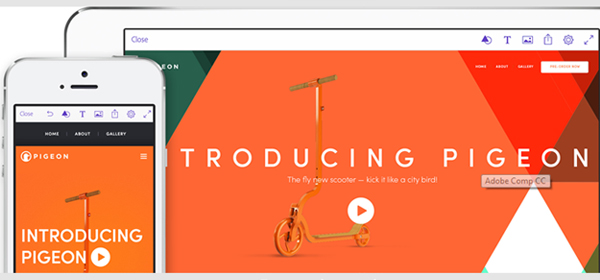 Image via Adobe.com
If you need to quickly capture ideas on the fly, Adobe Comp will be your right-hand assistant. The app lets you sketch designs on your mobile device as easily as drawing on paper.
With Adobe Comp, you can add elements to layouts, edit photos, and see results instantly. Work as fast as your imagination and test your ideas in real time using your iPhone or iPad. You can also draw elements on your screen with your fingertip, and Adobe Comp will transform your wiggle-like circles and squares into crisp graphic elements. Need a text box? Draw a rectangle with some straight lines inside it. Adobe Comp will change the way you render your designs.
Affinity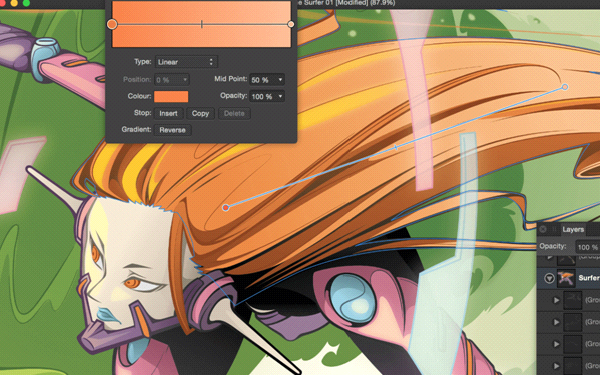 Image via Affinity.serif.com
Some graphic designers praise Affinity as the best vector illustration tool on the market, a statement that may shock some given Affinity's low price compared to the competition. The native Mac app reveals blazing speeds and a 1 million percent zoom.
Affinity has received design awards and five-star reviews from the industry since its start, along with the coveted Apple Design Award in 2015. This lean program is especially well-suited for web design, since it works in a variety of color spaces and offers unsurpassed file compatibility.
Sketch

Image via Sketchapp.com
Sketch is an object-based design tool that dates to 2009 — a venerable contender in the digital design industry. Sketch is used for designing websites, apps, icons, and more.
This app has amassed a significant following over the years, but its designers haven't stopped the improvements. Each new version brings radical changes in functionality and features. For instance, the latest version upgraded the app's exporting, symbols, and vector modes, plus added a new grid tool and removed some bugs.
Avocode

Image via Avocode.com
If you're looking for a way to bridge the gap between designers and developers, Avocode might be your answer.
Avocode is a shared workspace for your team that makes it easy for developers to create code based on Photoshop or Sketch designs. Avocode offers a plug-in feature that lets you sync your designs with a single click. The app will analyze your Photoshop or Sketch files and bring all the elements into a rich user interface design. Afterward, you can export your assets to a variety of formats, including the standard SVG.
User expectations increase exponentially every year, and designers need to stay up-to-date with the latest tools for creating websites and their mobile counterparts to produce competitive designs. Look for tools that bring you all the way from concept to code seamlessly and enhance, not limit, your creativity.