It is no secret that videos are an extremely successful form of content and can really help to boost your traffic, conversion rates and visitor engagement.

Odds are you're already using videos in some form or other, but the question is: Does your web design really maximize the impact they can have?
With a few improvements to the overall design of your website as well as the placement of your videos, you could start to see some marked improvements: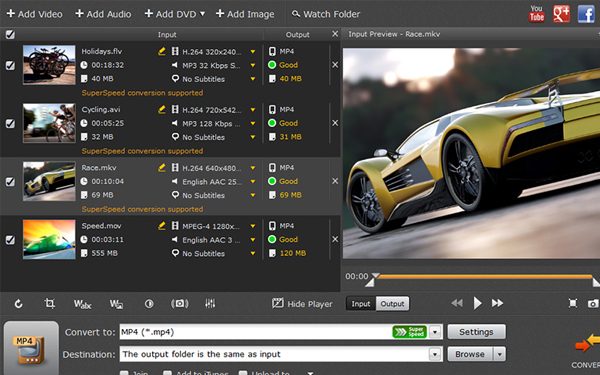 • Don't crowd the videos
Try to make sure any video content has a decent amount of white space surrounding it. Considering a video is a pretty 'busy' area to by its very nature, having other elements too nearby will make the entire space look crammed and draw attention away from the video.
• Keep all videos above the fold
If you have a video on any page of your website then odds are it is the main part of the content (otherwise you may want to ask yourself why it is there). As such it should be placed prominently and above the fold so that the entire frame of the video is immediately visible when the webpage loads. Not only will this improve the experience of viewers, but it will also indicate to search engines that it is valuable.
• Steer clear of autoplay
While on the surface it may seem like autoplay is a nice idea as it will make things more convenient for viewers since they don't have to click the 'play' button, in reality it actually robs them of the choice and is generally frowned upon. In short, try to avoid using any form of autoplay, and instead allow the viewer to decide if and when they want to play the video.
Assuming you follow these three tips your video content should be in a fairly good position. To make sure your videos appear as intended, you may want to convert and optimize them for the video sharing platform you're using – and Movavi Video Converter is the easiest way to do that.
Using Movavi Video Converter you will be able to convert FLV to MP4, WMV, MOV and any other format you require to make sure it meets the requirements of the platform you've opted to use. In fact you could even use presets to automatically use the best video format and settings for these platforms, rather than having to adjust it yourself.
With the help of the other features in Movavi Video Converter you'll find an array of further options that may help out too. It will let you create animated GIFs, enhance the video quality, add customizable text, extract audio tracks from videos, and much more – so your videos are just the way you want them when you publish them online.