Just about every webmaster on the modern Internet has used a control panel.

Control panels are web-based graphical interfaces that allow users to access their web server's information, use administrative tools, track bandwidth usage, manage files, manage databases, and much more. For most, trying to manage a website without using a control panel is unheard of and even unimaginable.
The two most well-known names when it comes to control panels are cPanel and Plesk. The vast majority of webmasters have probably encountered one or the other when setting up their websites, whether it was the vanilla version or a branded version customized specifically for a web host. Both of these control panels offer the same general functionality, but there are a few slight differences. In this article, we will explore the differences between the two and what makes them special.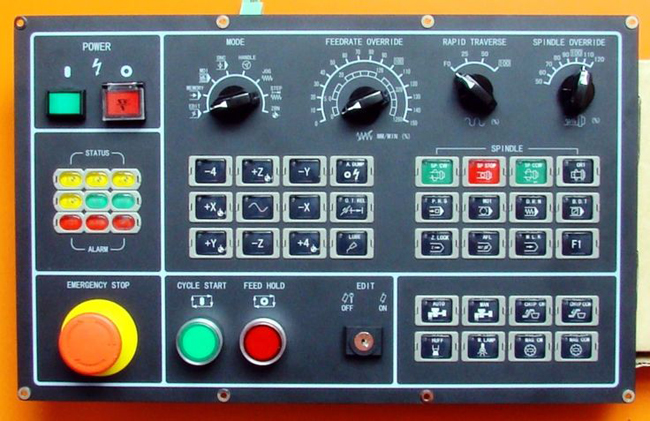 Plesk
Plesk is not as well-known as cPanel, but being the second most common control panel on the Web, it still has quite a large market share. Over seventy percent of European webmasters use Plesk, making its usage more common there than in America.
Plesk is considered to have an interface that is easier to navigate than that of cPanel. Some users disregard this opinion given their familiarity of cPanel, which makes sense given that it is a more commonly encountered control panel. What makes Plesk arguably more powerful than cPanel however, is what it can do beyond its cleaner visual layout.
In terms of versatility, Plesk wins over cPanel hands down. While the latter can only be installed natively on the CentOS distribution of Linux, Plesk can be installed on a wide variety of Linux distros, including Red Hat, Debian, CloudLinux, and even Ubuntu. What makes Plesk extra versatile is the fact that it can be installed on Windows servers as well with little hassle. Be forewarned, however, that some hosting providers only offer the usage of Plesk on Windows servers, and force webmasters to use cPanel should they opt for a Linux server.
Aside from its versatility, Plesk offers more to users in terms of security. For example, WordPress users will have access to one-click WordPress hardening, which makes the platform more secure, and automatically handles all updates. This makes administrating a WordPress site even easier and more efficient. With Plesk, SSL certificates can also be handled automatically automatically renewed, and relevant database files will automatically be configured. These features make Plesk very appealing, at least for users that only want to set up a website.
WHM/cPanel
Anyone in the webmastering game knows about cPanel, but they might not know about WHM (Web Host Manager). This is because WHM/cPanel is not available on shared hosting plans, with most hosting providers only offering it on dedicated, cloud, or VPS hosting plans.
Unlike Plesk, cPanel can only be installed on servers running CentOS. There is a workaround to get it to run on Windows called Enkompass. Although it is still available for free download, Enkompass has not been updated since 2014, and upgrades are unlikely for the foreseeable future.
Despite being limited to Linux servers, WHM is a powerful tool for users running dedicated servers. It can effectively allow someone to become their own hosting provider. Managing accounts, setting pricing plans, and setting up customized branding are all possible when using WHM/cPanel.
An abundance of applications are available to install, all compatible with cPanel. These applications include WordPress, webmail applications, and much, much more to help clients build the sites that they want. Admins that want to develop their own applications are also welcome to do so, if they have the required technical skillset.
WHM/cPanel is a tool for administrators, making it differ from the regular cPanel that most site owners come across. It should be noted that hosting resellers also have access to WHM/cPanel, but their access is typically limited compared to what the owner or root administrator has. For instance, a reseller would not have the ability to perform server upgrades unless the admin gave them permission to do so.
Conclusion
Plesk is a great alternative to cPanel for webmasters that want more versatility, a cleaner user interface, and easy-to-use security tools. While it does not blow cPanel out of the water, it can make managing a website backend easier.
On the other hand, WHM/cPanel is a great tool for those that want to get into the web hosting business. It has a proven track record and is currently the most dominant force in the competition for control panel supremacy.
Base your choice on your needs. Just because one control panel may look better, or some other business likes it does not mean that it is the best option for you. Do your research and make your decision based on what can bring success to your business.