The best-in-class email communication tool, MailChimp provides the best way to start your email newsletter list.

Being a user-friendly email service, it brings along great benefits when integrated with WordPress websites. If you start integrating MailChimp into WordPress websites, you will definitely end up building smart lists for targeted viewers/audiences. By integrating MailChimp into WordPress, you get responsive email template designs using which you will be able to add up as many sign-up forms as you like. Out of so many other email delivery platforms, MailChimp forms the best one because it is very simple to use. In this blog, I will be sharing the different ways you can use to integrate MailChimp into a WordPress site.
Here's an Overview
1. Integrate using an Add-on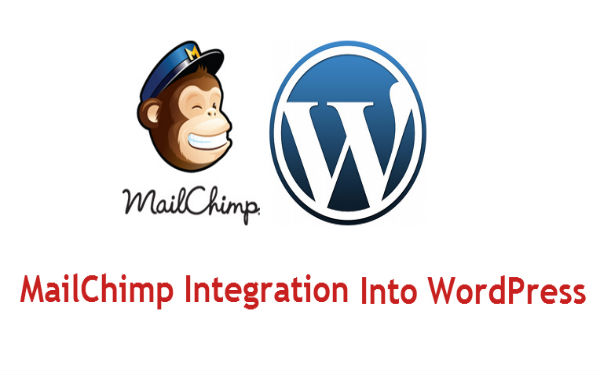 With the help of different plugins available, you can easily integrate MailChimp into WordPress site. MailChimp for WordPress is one of the top-rated plugins using which you can definitely add more subscribers to your mail list. This plugin allows you to create sign-up forms which are extremely usable, eye appealing, mobile optimized and carry a user-friendly approach. The subscription forms composed using this plugin are made to be customized according to the requirements of the website. Once the plugin gets downloaded, you will have to create a MailChimp account and then connect it with the plugin. For connecting the two, you will be requiring an API key. To get this API key, you need to navigate to Account> Extras> API Keys. Doing so will help you create a key. Once the key gets created, you will get to see some numbers and letters in the box and these are your API Keys. Select and copy.
In the next step, you need to go to the "Settings" menu and paste the API key. Click "Save Changes" and you are connected.
The next step brings you even closer to the form creation process. Browse under the "Forms" section and choose your own design and format. From here, you can also customize your form by adding different HTML elements.
Next step allows you to display forms on site which is again packed with multiple ways but the best one is to use a shortcode. This is located under the builder module. To add a subscription form inside any of your page or post, all you need to do is paste at that particular location where you actually want it to be. Additionally, you can also use a "drag and drop" option to place it wherever required giving it a title and save it. So, this is how you can use MailChimp for WordPress to integrate email subscription form into your website.
2. Integrating MailChimp Sign-Up form With Your WordPress Site Manually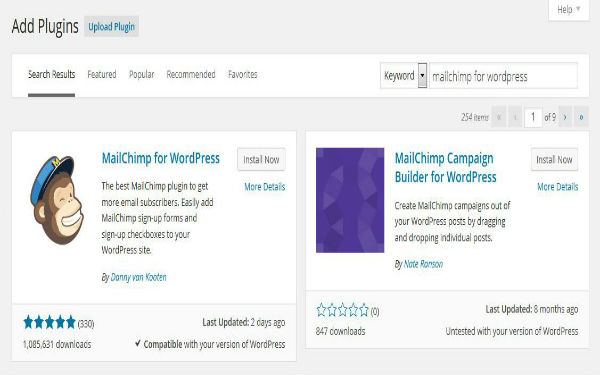 In order to quicken the process of integration, click on "sign-up forms" tab wherein you will be able to view a list of different form types you can create. From here select
Further, you will be directed to a settings page where you get to pick up the required fields to get displayed on your form. Once you have customized the form, copy the supplied code.
When finished with this, go to WordPress admin home page and click on Appearances> Widgets. Select, and then add a Text Widget to a sidebar, then paste the code inside it.
3. Use Gravity Forms With MailChimp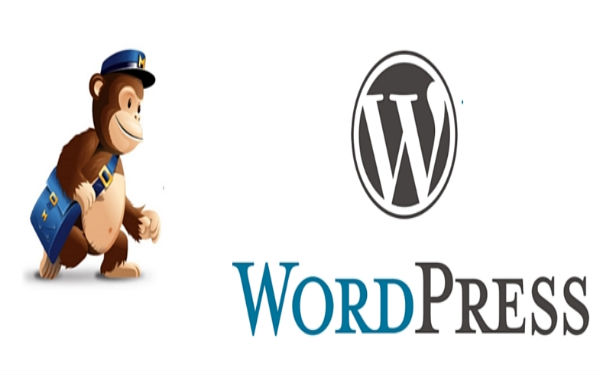 Gravity Forms MailChimp Add-on gives you a quick yet easy way to integrate online forms with Email Marketing. Known for their versatility and value, Gravity Forms collect and add a subscriber to your email marketing list automatically when a form is submitted. To activate the process, you need to follow these simple and quick steps given below-
a) Get your Gravity Forms licensed and install the plugin
b) Set up a form
c) Go to add-ons in the Forms drop-down on your Admin Toolbar
d) Activate MailChimp Add-on
e) Go to your form and navigate the MailChimp section under "Feed Settings"
Gravity forms keep their own records of form submission and let you gain insights. It allows infinite control over styling form submission behavior, validation and confirmation messages. It gives users flexible options of adding conditional sign-ups to contact forms or forms displayed during eCommerce checkout.
4. Design Your Own Template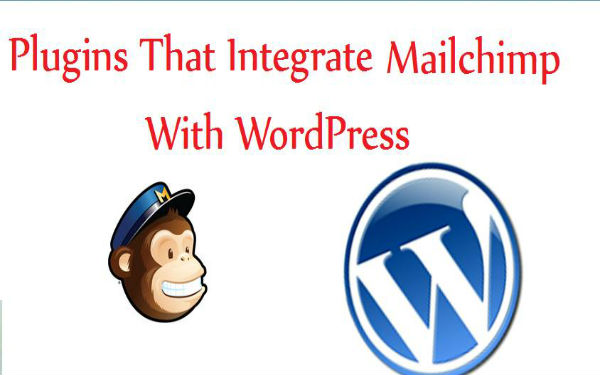 MailChimp comes up with multiple pre-built templates which can be customized and created as per one's own requirements. From adding colors to changing logo design, every component can be easily modified using these Email templates. These templates are automatically set up to display content from your WordPress site.
A Quick Roundup
MailChimp, being a perfect companion of online marketers, offers top-notch features for creating email campaigns that keep subscribers updated on your content, being affordable. Aside from the rich and user-friendly features, it also integrates easily with WordPress websites to enable easy and quick form subscription. High-quality plugins and MailChimp's API make combining the two services an easier task and even if that doesn't work, you can use HTML code to place subscription forms anywhere in your site. So, if you are prepared to supercharge your Email Marketing program, you should start on a basic level to avoid inconvenience and create a list of subscribers for your business.