If you are in the development industry, listening to these well produced and informative podcasts is a MUST for you,

to make the most of your free time during a commute, workouts or to simply get a boost in your career: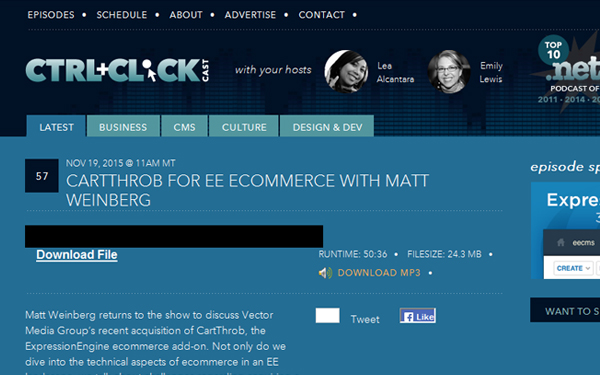 CTRL+CLICK CAST was known as the ExpressionEngine Podcast, formerly, and it is hosted by Lea Alcantara and Emily Lewis even now, with the change in the name and all. This technology-based podcast pays attention to content management systems, and does shed light on the web design industry too. It has rather regular issues, and the topics are very relevant – I always find some answers!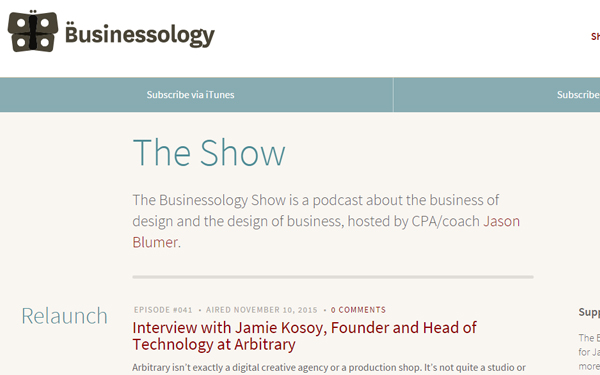 The Businessology Show is produced and hosted by CPA Jason Blumer, and engaging numerous interesting guest speakers. This podcast, as it describes itself "is all about design and the business of design". It's very informative and an educational one for those who are ambitious enough to take their own careers to the next level.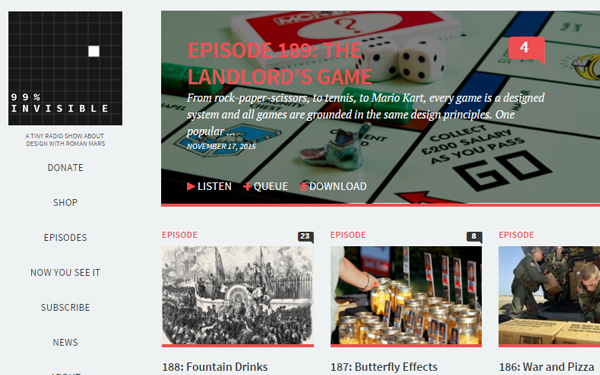 99% invisible, created by Roman Mars and produced by a whole big team, is all about design, architecture and the philosophy of those. All the podcast episodes are under 30 minutes and it's perfect to listen to it while doing other quick activities like a walk or something else. This podcast is for those who are detail-oriented and mostly focuses on work that not really noticeable, but of huge importance.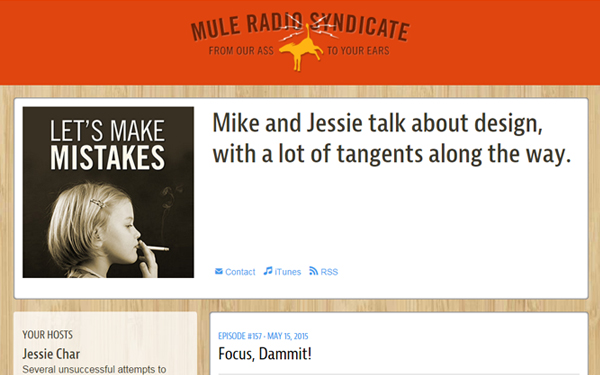 Let's Make Mistakes is presented by Mike Monteiro, Liam Campbell, and Steph Monette, who together is always make winning combination! Everyone involved in the web-design and the development business must diligently listen to this podcast.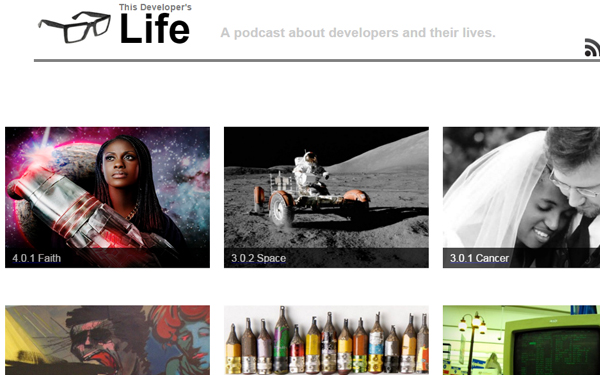 This Developer's Life is hosted by Scott Hanselman and Rob Conery. As the name suggests, it is about a developer's life, each and every aspect of it, even the most unexpected. It is more about life, than web design and developing, but for me it gives sincere emotions, new insights and something real, and I enjoy it.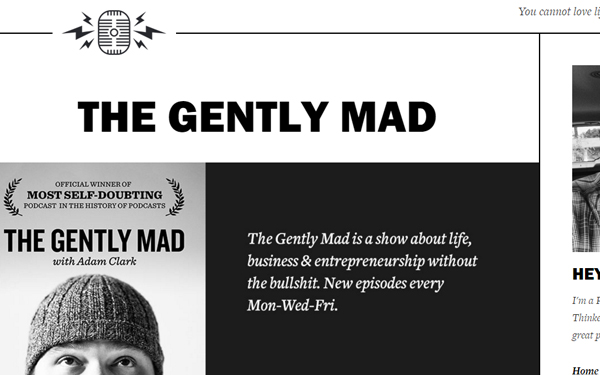 The Gently Mad is hosted by Adam Clark, who interviews guests, and together they discuss about the driving force behind creators and what connects to people. This weekly show explores real-life experiences and insights of awesome creators.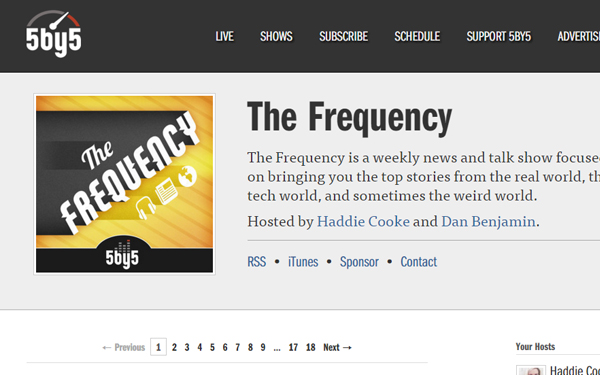 The Frequency is presented by supercool Dan Benjamin and Haddie Cooke. Format: weekly roundup of news and a talk-show based on the web, technology and at times the real world too. It never gets boring! There are 176 issues at the website, so this is plenty for the first time, and soon, I hope, they will be back with some more!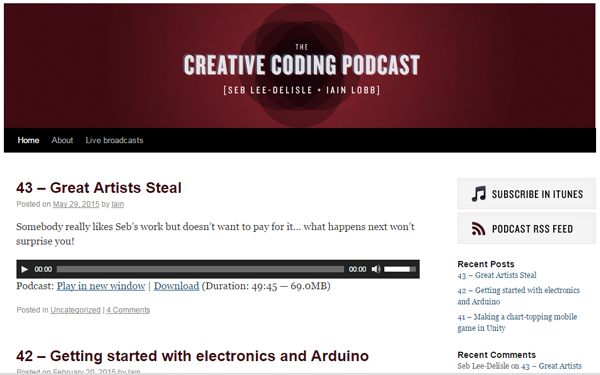 Creative Coding is hosted by Seb Lee-Delisle, who is also an award-winning digi-artist, apart from being a prolific speaker. The other host is Iain Lobb, who is a Flash games developer and also a designer by day. The creative Coding podcast talks everything about the art of programming for both the visualand the creative apps. Unfortunately, the channel stopped updating, though I enjoy listening to previous talks as well.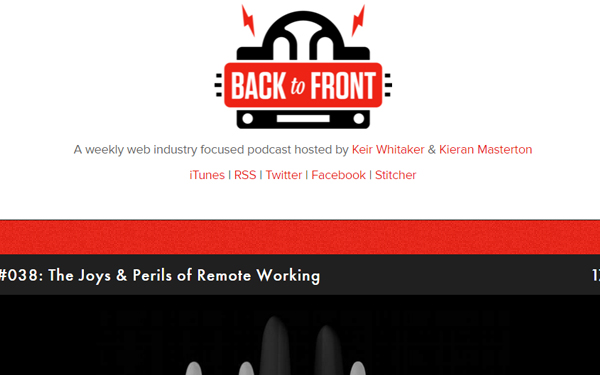 The Back to Front Show is hosted by Keir WhitakerandKieran Masterton. This was a weekly podcast and they hosted fruitful discussions about backend and frontend development and everything else in-between. They shared their own experiences and interesting articles, they also questioned trends. Sad, but the last issues were back in January, anyway, there is plenty of interesting material to listen on the website.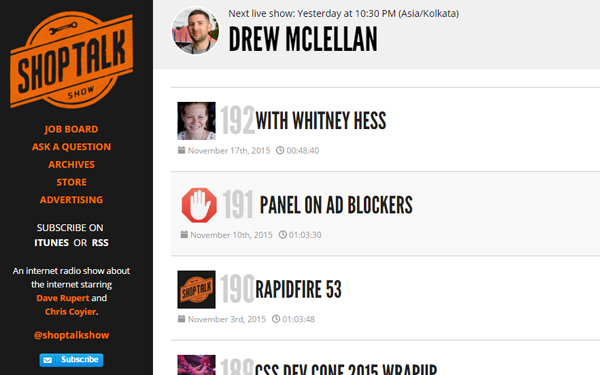 And my favourite for the dessert. ShopTalk is hosted by Chris Coyierm. He not only creates great websites, he also inspires people to create better websites themselves with his writing and speaking on web apps. Want more? He is the man behind beloved by many CSS-Tricks and CodePen. Aren't you inspired yet?