You'd be hard pressed to find a website for a business without any testimonials. They're such a great marketing tool, it's crazy not to include them. But on many sites, the testimonial page looks like it was slapped together by a first-year design student.

There are two problems with this. One is that prospective clients will equate bad design with bad customer service. The other is that you're missing an opportunity to showcase your design skills. Customer testimonials are a surprisingly great way to be creative and have fun with your designs.
Here are some companies whose testimonial examples are sure to inspire creativity.

Wildlife may not have much in common with a shared hosting site, but Dot Easy's testimonial page features a whole host of fluffy owls, chubby birds, and colorful monkeys. The cute animals are perfectly in tune with the company's lighthearted name and attitude.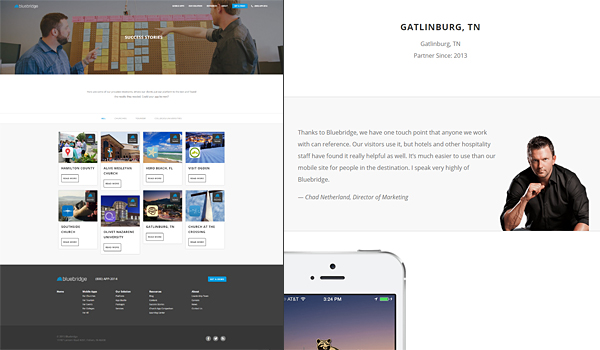 This app technology company posts success stories by location. Each story includes the client's photo and comment, thentalks about the app creation process and results. Bluebridge's eye-popping photos and detailed stories are sure to win prospects' attention.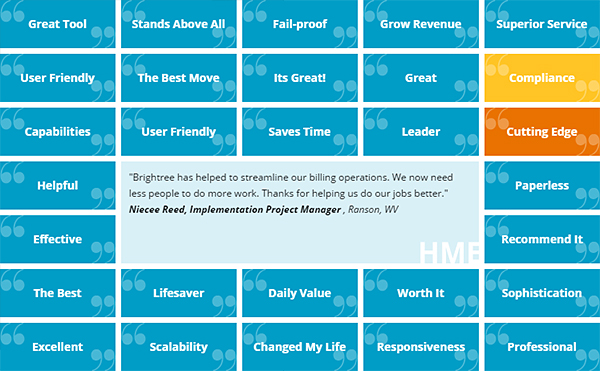 Brightree got creative: they turned their customer reviews into a collage. Dozens of colorful boxes contain positive words customers have used to describe the company. It's a fun, quirky way to explore the company's testimonials.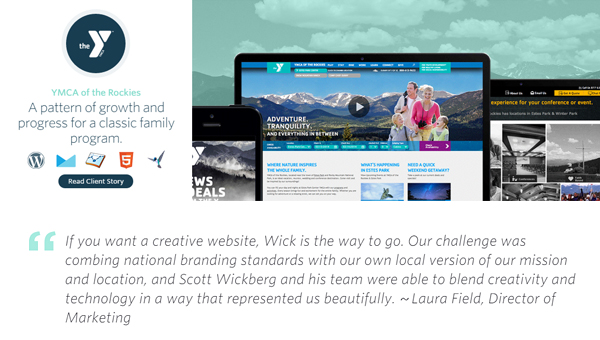 Wick Creative has one of the most, well, creative testimonial pages we've seen. Instead of just including the client's logo and quote, Wick added images of the product it delivered, plus a link to a full case study. Combine that with the soft, sophisticated color scheme, and you've got a recipe for success.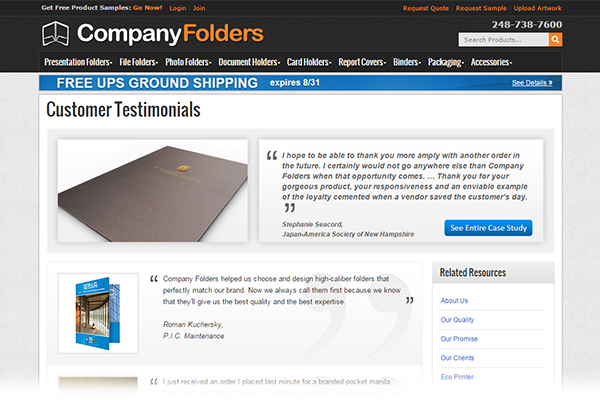 Instead of relying on words alone, Company Folders' testimonials page includes photos of the products that real clients ordered (and loved). Potential customers not only read about the experience others had with the company—they actually see results.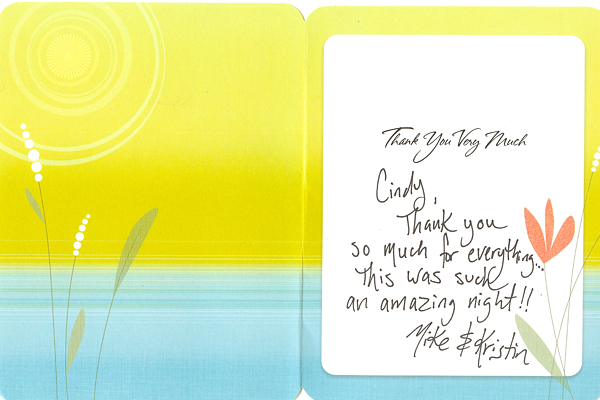 Handwritten notes are another way to keep it simple. DejaBlu's owner posts images of both the handwritten notes and the emails she receives, making the company's testimonials page the perfect mix of old-fashioned and modern.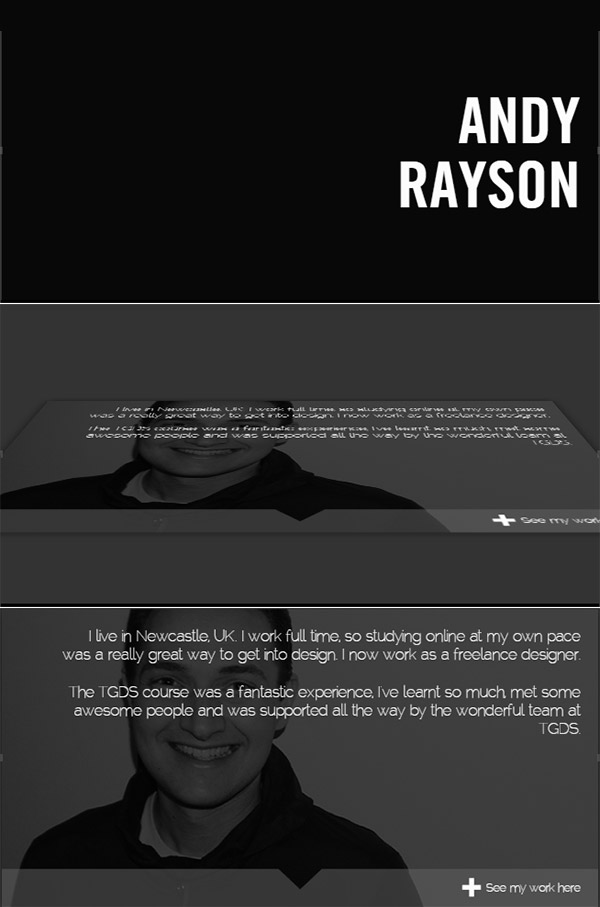 The black background with clean white text creates a professional look for The Graphic Design School's testimonial page. The school got creative and added an interactive element—when users hover the cursor over a student's nametag, it flips over to reveal their testimonial and a link to their portfolio.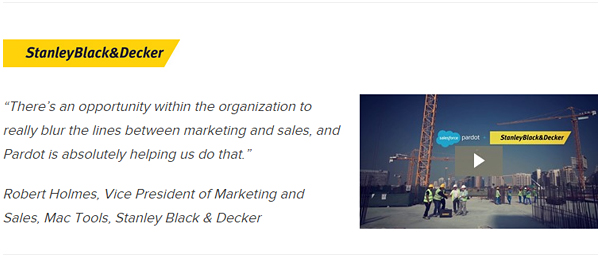 Pardot uses highly polished, professionally produced video clips to help illustrate brief written snippets from their clients' testimonials.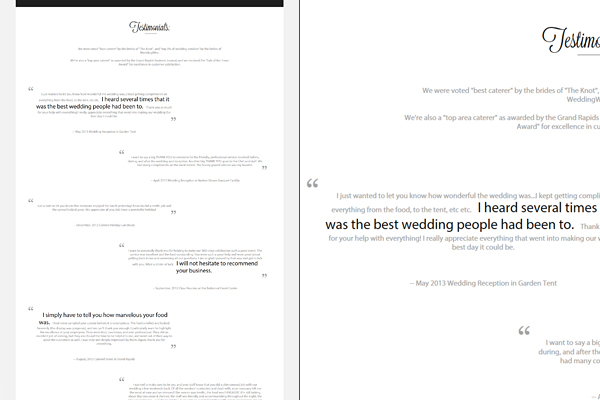 This caterer separates one testimonial from another by staggering them to create white space around each one. The sans serif font, large quotation marks, and gray text combine to create a light, airy atmosphere.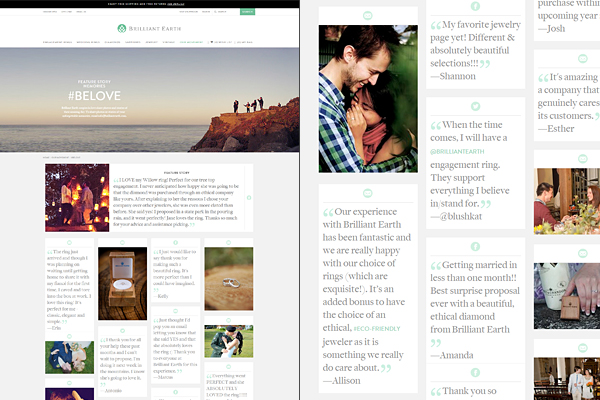 Eco-friendly jeweler Brilliant Earth includes quotes, engagement photos, and social media tags on its customer review page. Pastel colors and large quotation marks add to the soft, spontaneous feel.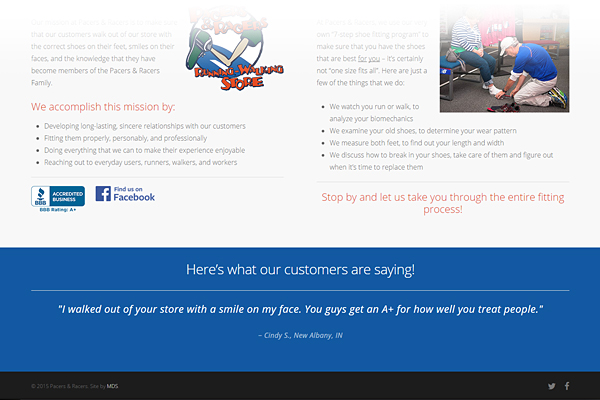 This running shoe store's reviews automatically rotate at the bottom of the homepage. Pacers and Racers gives clients control by letting them stop the rotation if they need more time to read.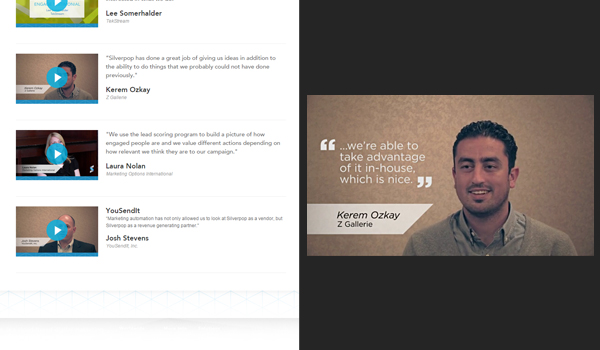 Silverpopincludes short quotes in theirvideo testimonials. By mixing different types of media, Silverpop creates a more interactive experience to really grab prospects' attention.
Make It Work For You
Potential clients view the testimonials on a website as a sneak-peek into the company's customer service. Why wouldn't you want to do everything you can to make a great first impression? Think about ways to mix different elements or reimagine an old design to reflect the company's relationships with its clients.
Of course, not every design works for every company. The pastel colors and airy feel of Brilliant Earth wouldn't work for a company with a more serious, mature tone. Figure out what works best for the business you're designing for.
Do you know of any other unique testimonial designs? We'd love to hear about them in the comments!