Today's mobile application development scenario is rapidly gearing up to meet the newer and modern expectations of users all around the world.

Despite the movement witnessed in this direction, there is a lot of change that is yet to happen and leaves much to be desired. This change affects mobile application development in many ways than one.
Thus, it might be easy to discuss about a mobile application development project, but when it comes to implementation, the story is slightly different. To this effect, many CXO's have spoken about the high investment costs and considerable utilization of time as well as money to get the desired results.
This often leads to top hierarchy taking a fresh look at many mobile application development projects, leading to many potentially bright applications being shelved or watered down for want of better resources, budget constraints, lack of time, poor quality control, and bad marketing methods, thus leading to the demise of the overall app marketing project in present times. This often leads many managers to think if app development is worth it in present times.
Let us take a look at each of these issues in brief, so that the brightest apps can see the light of the day, and that mobile application development managers will take cue from this article and go ahead with the right mindset towards mobile application development, after which we will analyze the question of app development worthiness in mind: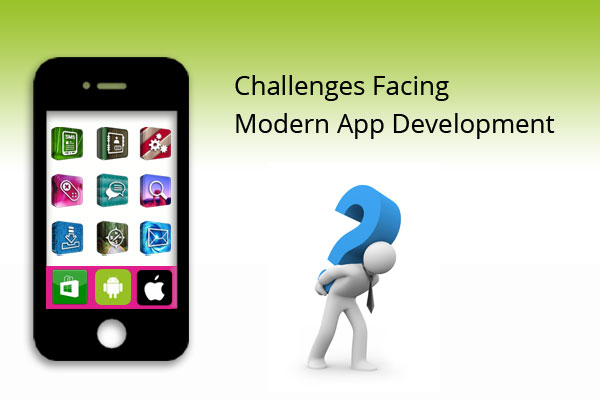 1. Lack of the right resources.
This problem is often felt in enterprise mobile application development, or in a company which then needs to seek various methods including outsourcing in order to fulfill its commitments. Despite the hype surrounding enterprise mobile application development, especially in organizations which need enterprise mobility, the issue of resources becomes acute when management decides to create its own mobile apps. Not that the enterprise lacks resources, but it can lack the right resources for development of the app it desperately requires for its Line of Business (LOB) workers.
In mobile application development companies, which cater to the open market, rather than catering to enterprise mobility, similar issues exist. Depending upon the complexity of the app required, the organization into the app development project, might face lack of experienced resources to handle the higher levels of complexity involved. This lack of resources can be critical and damning, especially in cases where deadlines are involved, and which could involve in heavy fines, if the project is not completed on time.
2. Budget Constraints
Many a times, it is the organizations that need a mobile application and have contracted a mobile application development company, face budget constraints, which can lead to lesser money being spent on critical areas such as research and analysis, and other rudimentary areas of mobile application development, without which the app cannot move into the development phase.
Such budget constraints often hamper the entire mobile application development process, right from the conception to the final launch of the app, as the lack of utilizable money eats into every vital aspect of the development process. Lack of money also means poorer quality of resources being hired, thus hampering quality of the app severely, in case the resources hired are not up to the mark that is required in the mobile apps development industry.
3. Lack of Time
It often happens that because of the rush to complete the app as soon as possible, more often due to the competition in the industry, crucial aspects especially quality control and structured approach are given the go by. This means that the lack of time to produce a quality app will ultimately produce a degenerated app, thus reducing the app's chances to be a top selling product.
Thus, lack of time or perceived lack of time can prove to be disastrous for the mobile app development project. Remember – haste makes waste, so if you don't want a wasted mobile application, then it is sensible to invest quality time in building the app.
4. Poor Quality Control
Many a times, due to the hurry to get app into the market, quality control is given the go by. At the same time, many organizations just do not seem to have the quality culture engrained into them. This lack sided approach towards quality and lopsided way of building an app can prove to be very costly to the apps developers in question. Bad quality control could also mean lack of security protocols being implemented during apps development, leaving a massive potential for security breaches, which could prove disastrous for the users and also pave the way for possible litigation against the apps development company.
5. Inadequate marketing Methods
Although the app in question might be perfect, it is the inadequate marketing methods that could lead to the apps downfall. Today in the age of social marketing and the Internet, it takes a well formed and a well thought of strategy to market app successfully. Marketing is more than just Facebook and twitter, because it takes a full account of all the digital, offline as well as online methods to adequately market an app.
Conclusion
Thus, app development in modern times can be certainly worth it, considering the fact that the points discussed above are followed meticulously. Any lopsided approach to mobile apps development, especially in the current times, where aims and ambitions are high, and parameters such as success and accomplishment are crucial, can lead to a complete crash which should be avoided at all costs.