Email marketing is the latest trend to gain popularity for any online business.

FreshMail not only popular but reliable email marketing service provider also. Here you can experience an ultimate guideline for CSS in email which created by expert creative team of FreshMail.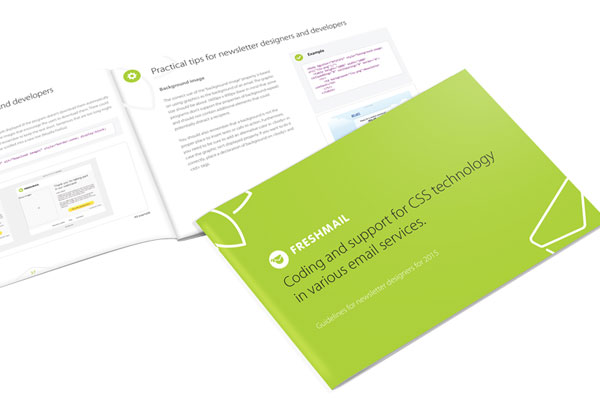 The report covers the CSS support properties of all the most popular email services.
Here you can learn coding for CSS in various email services and useful tips and reminders for current standards for newsletter design.
FreshMail offers excellent choice for email marketing. You can create a free account to resume your email marketing straight away. Then you can choose a paid plan "Unlimited" or "Pay as you go" when your online needs grow.
You can get advice from designers and developers to create Responsive Email Design and the best recipe for a perfect newsletter.
On the whole, FreshMail provides email marketing campaigns in your hands – newsletter creation, sending and tracking your message. The system provides users tool for newsletter creation based on the drag & drop method and ready-to-use email templates.