WordPress is one of the most widely used web publishing and design powerhouses out there, used by both big businesses and bloggers alike.

This is because it's so flexible with many design and layout options, not to mention plugins which help you make the most of your site.
Here are just 5 of the best WordPress plugins out there which are especially useful for designers.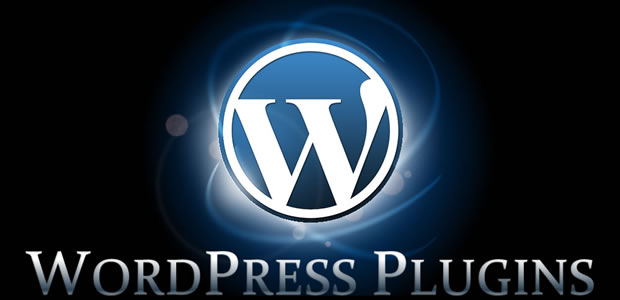 Google Analyticator
If you want to make your site more popular and attract more traffic, you'll need to do all you can to make your site attractive to users and easily searchable on Google. Thanks to Google Analyticator, you can run Google Analytics on your WordPress site, giving you access to which content proves more popular and which keywords people are searching in order to find your site. All you have to do to use this is simply download the plugin then enter your Google Analytics UID.
Shareaholic
This plugin does just as it sounds – it allows users/readers of your content to share it across different platforms. If you're not sure what other platforms are best suited for sharing your content, it doesn't matter as with the Shareaholic plugin you can use the tool to include as many different social networks as you like. Create your own social bookmarking menu which includes everything from Facebook to Reddit and everything in between. This can easily be added to posts, pages, your index or any combination of those three different aspects of your WordPress site.
WordPress Calls to Action
For many businesses, the main aim of driving people to your website is to create conversions from turning casual browsers into buyers. The Calls to Action plugin helps to achieve this by building a mailing list, promoting special offers and drawing a reader's attention to content on your website. This plugin makes it incredibly easy to create effective call to action popups. It also allows users to easily track conversion rates and set up split tests.
SlideDeck
You will no doubt have seen SlideDeck in action on many different websites. This cool plugin allows users to create customised slideshows which are displayed on a content slider in a banner at the top of your WordPress site. One industry which has adopted this technique is the online gambling industry, with many bingo and casino sites choosing to use such slideshows to advertise a variety of games, bonuses and special offers in one place on their homepage. Details about new games sites can be found here, if you're looking to see some examples for yourself. Slideshows can contain plain images, text, video or social media feed so you're sure to find a way to make it adaptable to your site.
WP Touch
This is the ideal plugin for those looking to offer their WordPress site effectively to a mobile audience. This plugin basically offers users the chance to use a different website skin to appear user-friendly for those on iPhone or Android smartphone, offering a responsive design which is highly optimised to the needs of the mobile user. This can be customised to your needs so there's a great deal of versatility on offer, meaning the web designer still retains control of how the site looks to different audiences.