The great thing about cloud storage is that you can access your files everywhere you have an internet access.

In the past, you had to have a computer, too. But now cloud storage companies have realized that we want to be able to access and save our files even when we're just on our iPhone.
That's why they're all lining up to launch iPhone apps. In fact, there are so many options in the App Store; it can be hard to know which ones are best. Well, wonder know more. These are the best cloud storage solutions for your iPhone.
Dropbox is one of the biggest, most popular cloud storage services out there, so it's not surprising that it's one of the biggest, most popular cloud storage apps out there. With it, you can manage your photos, docs and videos from your phone, and you can also sync your files across your computer and tablet devices, too.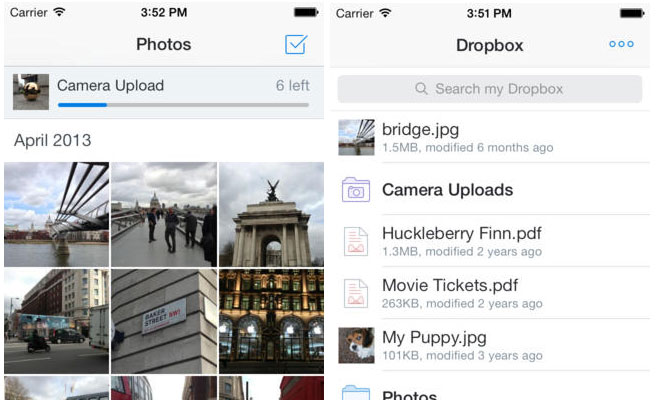 iCloud is Apple's cloud service, so you know it's easy to use. Essentially, it links your devices together through the cloud. It saves all your content and helps you manage your files, so that all of your films, photos, music and other files can be accessed from any of your Apple devices, automatically.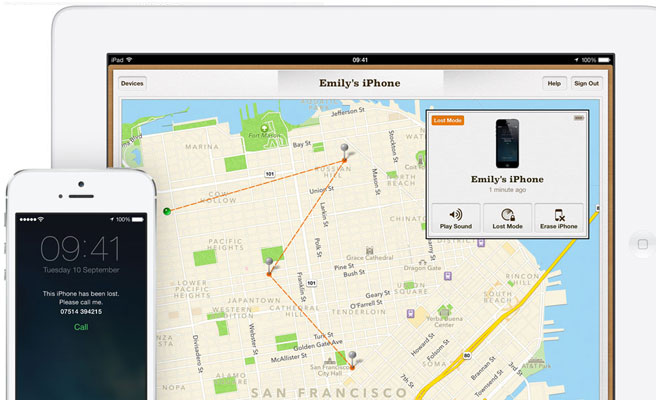 Sugar Sync lets you access and manage your files across all your devices, like all of these services, but it takes it all a bit further. It automatically creates backup files of the photos and videos you take with your iPhone, so you can find them on any of your devices. Plus, if you lose your phone, you've got all your photos and videos waiting for you online.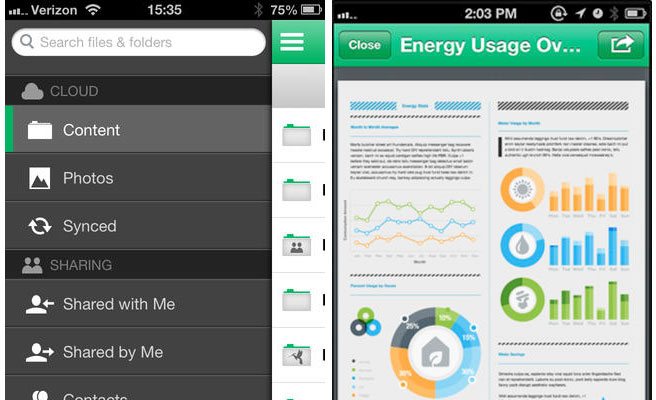 This app does the standard cloud service thing – you can store all your files and accessing them later on lots of different devices. But unlike other services, it gives you a massive 50GB of storage space for free. By contrast, Dropbox just gives you 2GB.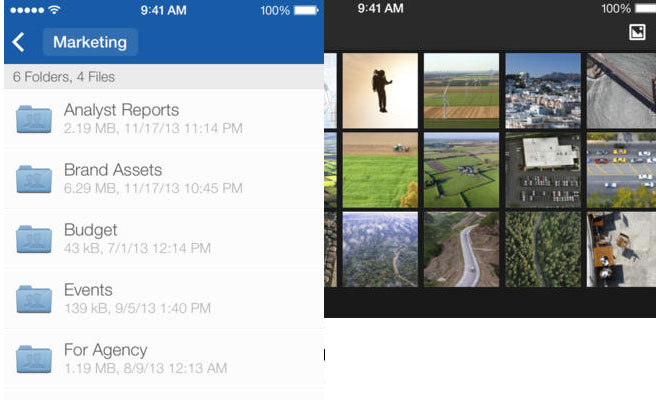 Microsoft's cloud service, SkyDrive is the best option for anyone who is operating system agnostic. That is to say, if you have an iPhone and Microsoft products, you can use SkyDrive to back up and access your files across all your devices, no matter who made them.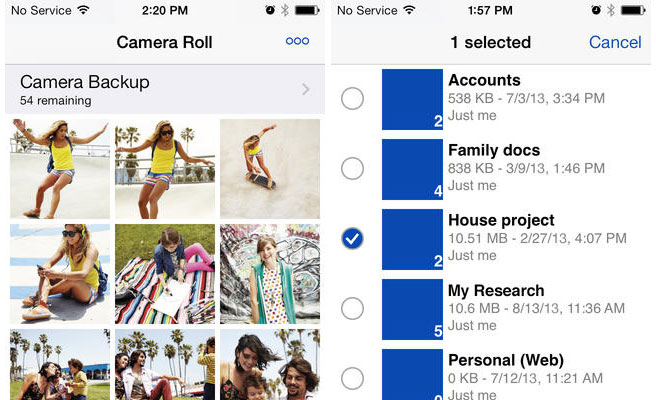 This is Google's cloud service. But it is special. Google Drive doesn't just let you save and manage files online; it also lets you create documents, spreadsheets and presentations using their own programs. Those files can be shared with and edited by others, and you can chat with them whilst you both work on one document. That means you can work collaboratively anywhere you can sign in to your Google account.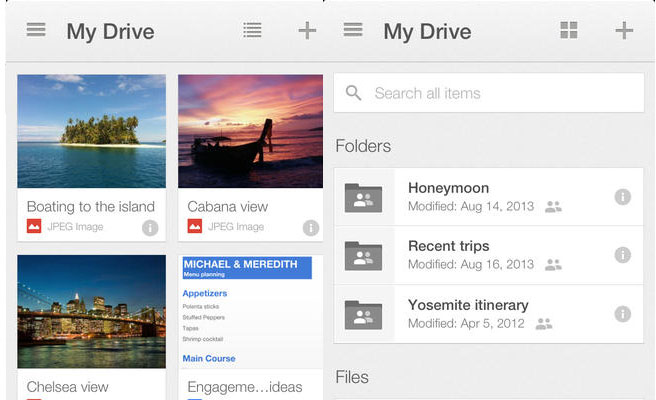 This service is pretty cool if you constantly share files with a few people. Say you and your parents share family photos, or you work in a small office that needs to share things quickly and easily wherever you are. This service lets you split the 15GB of free storage space you get for signing up with up to four other people, all without paying Copy a thing.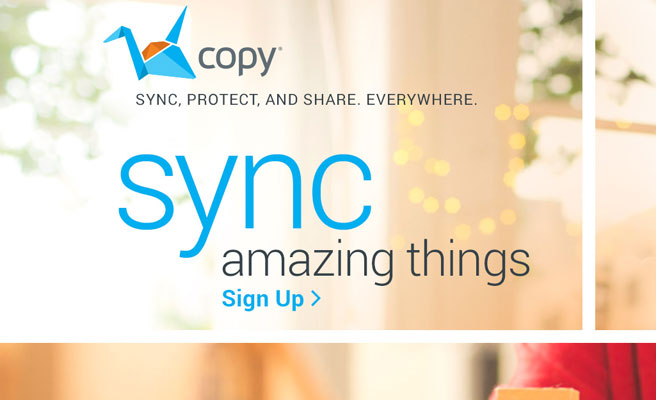 With this app, you can back up your entire mobile with a single tap. No longer do you have to worry about your phone crashing, losing all of your files, contacts and more. Instead, you can regularly tap the app to back it all up online, so it's ready for you if the worst should happen.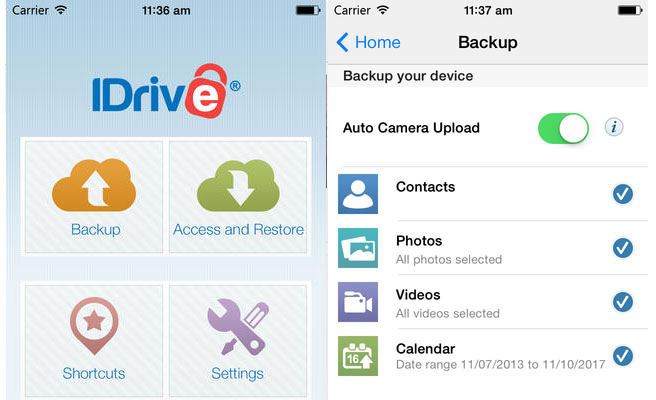 If you're the kind of person who loves a gorgeous app, you will not be disappointed with Stratus. It syncs up with CloudApp account – the one that syncs all of your Apple devices up with each other – but with a stunningly beautiful user interface.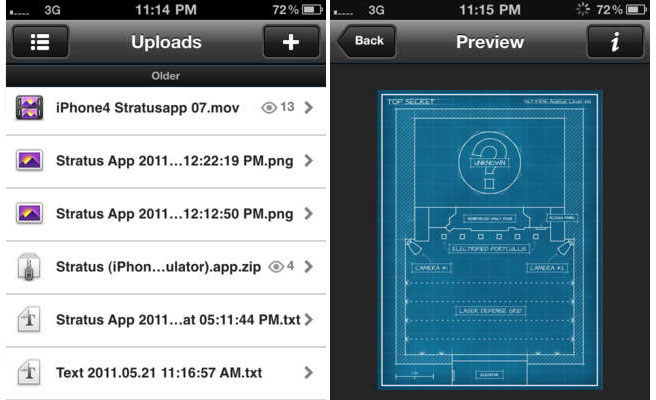 The Vault is a cloud storage solution for all your most sensitive information. It keeps your data safe behind layers and layers of encryption and other protection processes, so you can save and access your most confidential information, including passwords, logins, key codes and more. You can also save and access top secret documents – or those you just want kept in a safe place.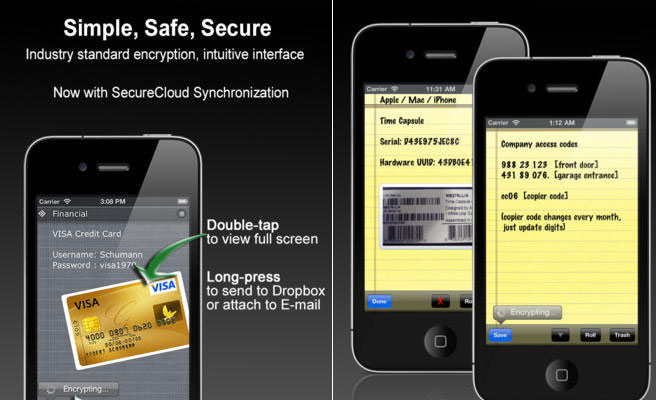 These ten cloud storage devices are the same in a lot of ways. They let you store and access your files anywhere you can access the internet. But they each do it in their own ways with their own benefits and storage limits, so all you have to do is decide which of these ten is right for you.