Minimalist designs are back and how.

After years of going with the much adorned, colorfully rich and vibrant patterns and layouts on the web, the design connoisseurs are opening gates for flat, minimalist designs. What we don't know as yet if these designs have forayed in as passing guests, or are they here to stay, and change whole landscape of designing trends.
In the technology realm, trends are jittery, and topple at the first sign of trouble. Blame it on the varying tastes, the most state of the art designs waste no time in turning into mainstream, and that is when the interest diffuses. Having said that, there are things that announce themselves and keep staying to survive and thrive. What we wonder at our end is if plain designs falls in that category or not.
There is no dearth of reasons as to why minimalist designs to hang around for longer than a while
Restrained and Easy on Eyes Visuals
Plain designs are never indented to overwhelm your senses with a troupe of colors. Nor are they made to make you hard-stare at the complexity of their patterns. That said, there is every possibility they can transfix you with their aesthetics and a peculiar credence which comes from something that goes back to the basics and keeps grinding till it manages to impress you. A designer has his own personal expressions which he wishes to take out with unfussiness. The conservative sensibilities are given some air to breathe and the results are there to please most, if not all. This Lucid clearly explains how aesthetic design appeals to the eyes.
When you create a design that is not all over the place, rather treads a softer territory, you design canon goes beyond thrilling the viewer, and instead, captivates them with great color schemes and unwavering cleanness of the whole layout. Liberty is in the air and you can be rest assured the design is shining in its own undemonstrative way for you and the observer alike. Minimalist designs come with a rhythmical charge that many over-zealous technicians would often find a way around.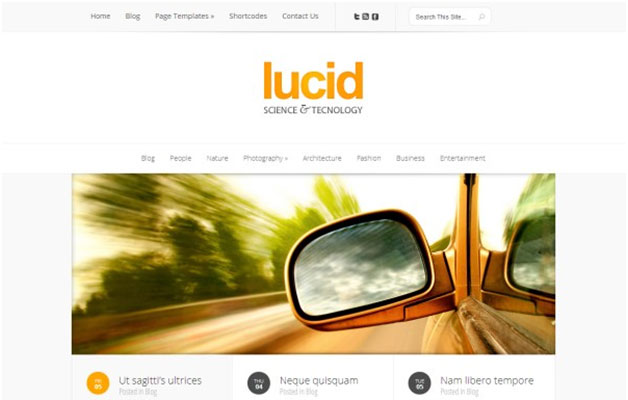 Responsiveness Comes Easy
You don't really have to dig deep to understand this. A heavily loaded website thrusts your website against the wall when it comes to accessing it on smaller screens. The features you spent hours adorning and smartening up are lost in the way and do not load at all. Not caring about how your website opens on mobile devices would be a laughable and grave mistake, since more and more people are using their Smartphones and other small devices to access Internet. Moreover, the painfully slow loading times are fast enough to drive away your visitors, even the most loyal ones. Patience on the Internet anyways has a short shelf-life, and when you make someone wait only for the sake of enthralling them with your supposedly astonishing visuals on the website, your website is deemed to be doomed. To put things in their right place, a user would want a balance of everything. Trust your visitors to be flexible with their taste. This explains why plain designs are selling like hot cakes. If you heard them raving about some 'oh so lively' designs, you will sure seem them being bowled over by modest, serene designs take them back to the leisurely loops of existence. Rustic have designed these theme which is totally compatible with several devices.
But, fast loading times is not the whole point of making your website responsive. Boiling it all down to minimalism, you are making sure the design is drawing focus on the areas that are supposed to draw attention. It is a fallacy that with plain designs, things are pretty much one-dimensional. The no-frills designs give you a range of options to go bonkers, and still retain that calmness.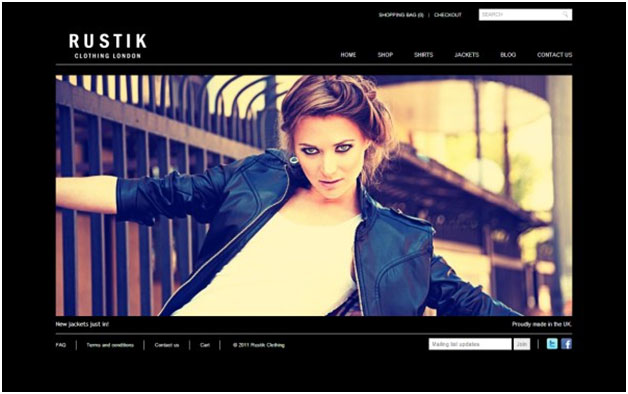 Intelligible Functioning
Isn't that the whole purpose of creating designs, or for that matter any service? Your service should be user-friendly; otherwise, you would find yourself beating around the bushes pointlessly. If, as a part of your go-for-broke ambition you opt for a 3D design, how many compromises are you making in regard to the functionality of the website? The website has to be intrigue with its look and the information it provides, and sexing it up at the cost of performance, you are riding a wrong bus. The navigation on your site should be seamless, and keeping the site clutter-free is the key to alight the experience. Plain designs are clear-eyed, and have the muscle to work your visitors over. Whilst it's completely acceptable to inject some fashion into your site, do not push the envelope. This theme by Architekt is user-friendly and doesn't ask for experts to work on it
Plain design strips an object down to its bare bones, but polishes it with hues which do not explode with colors. The reduced tones are a result of minimized pallets, and they indeed have a beautiful gravitas to hook an observing reader.