Security is one of the chief concerns for cloud sharing.

But most businesses and individuals tend to focus primarily on the security of their laptops and desktops. They forget about their mobile devices. Yet one of the benefits of cloud sharing is the fact that you can actually access them from mobile devices. Despite this benefit, you have to make sure that your mobile device is secure enough for cloud sharing.
Hacking has become an increased problem on mobile devices, primarily because mobile devices often store significant amounts of information with fewer safety measures than laptops or PCs. People tend to leave their accounts on mobile devices "always remembered," meaning that anyone who accesses the mobile device can access the information. The convenience is not a bad thing in and of itself. However, you will need to make your mobile devices more secure to prevent the loss of confidential information.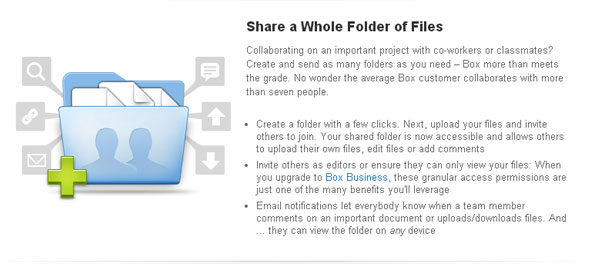 Set Up a Remote Wipe Program
Most cloud storage companies do allow a remote wipe option, though this program may only be available for premium services. You will want to set this up in advance. As soon as you realize that a mobile device has been stolen, you can allow the host to completely wipe the account clean. You will want to make sure that the phone itself is equipped with a remote wipe function. This way all passwords and files stored on the phone will be removed. You can send files through your mobile devices and then purge them in the event of theft. You may also find it beneficial to set up a regular device wipe so that history is purged once every two weeks or so.
Set up Encryption Policies on Your Mobile Devices
All information on mobile devices should have encryption options. It's important that these encryption algorithms take effect as soon as the information is put on the mobile device. This way, even if someone does intercept files on their way to the mobile device or remotely accesses the mobile device, the files are protected. This should be one of your top priorities when you are securing your mobile device.
Require Authentication
Authentication processes can be frustrating, so many people avoid setting them up on their mobile devices. However, these processes keep thieves and hackers from accessing your device as well. Set up a basic authentication code so that whenever the device is accessed, the code must be entered. You should set up a secondary layer of authentication codes over sub folders with confidential information. But don't only put the requirement on the most important files. Requiring authentication for only a single file set or document tells hackers precisely where to focus their efforts.
Remember that you must change the authentication codes at least once every three months. USA recommends changing them once every six weeks. Avoid changing only one letter or number at a time. Many hackers check this first. Instead, change the authentication code completely. Make sure to avoid obvious ones such as company names, birthdays, and the like.