A website must look responsive and well looked.

jQuery Scrolling plugins can make it. It makes your users easy to visit with numerous anxieties. These plugins help designers to shape up as they want with these scrolling plugins. Here we are with 10 Free jQuery Scrolling Plugins, which will be so useful to all of my web designer friends.
Disappearing "Scroll to top" link with jQuery and CSS
Seen in many forms, such as "Back to top," "Top of page," or "Scroll to top," these links provide a way for users to jump to the top of the page, back to navigation and other handy stuff.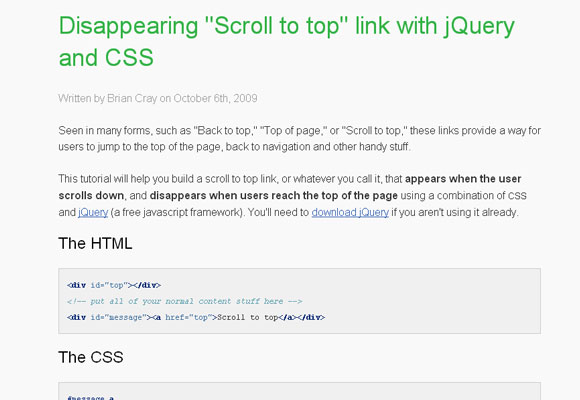 Go to Top of Page animated with jQuery
The plugin can be customized through management page, where we can change the interface. css , but fading speed or the minimum height occur.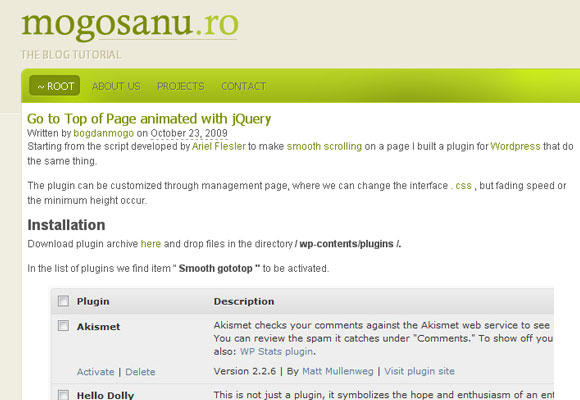 jQuery Scroll Path
The plugin is based on a slightly crazy idea, but it has been getting some good response on Forrst and Twitter.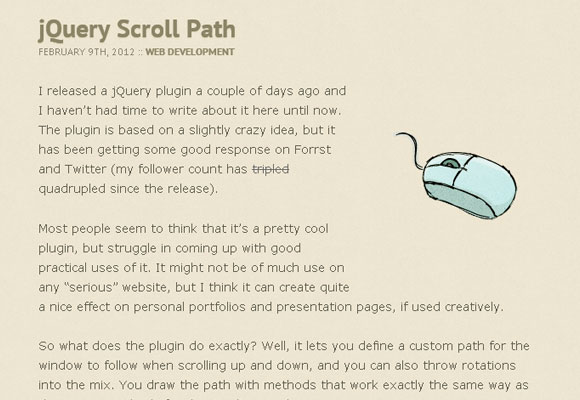 Scrolling Parallax: A jQuery Plugin
Scrolling Parallax is a new jQuery plugin that binds a parallax effect to the scrollbars and mouse wheel. This allows a background image or anything else to scroll at a different pace than the web page when a user scrolls around. The parallax effect that results is an easy way to create an illusion of depth on your website.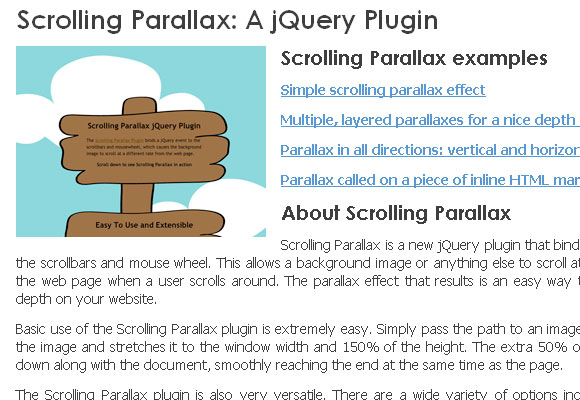 Create Background Scrolling Effect with jQuery
This script will move the background of any html tag, either vertically or horizontally.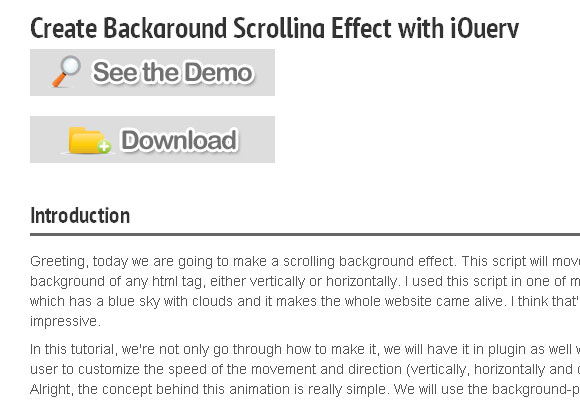 The jQuery plugin for supercool scroll animation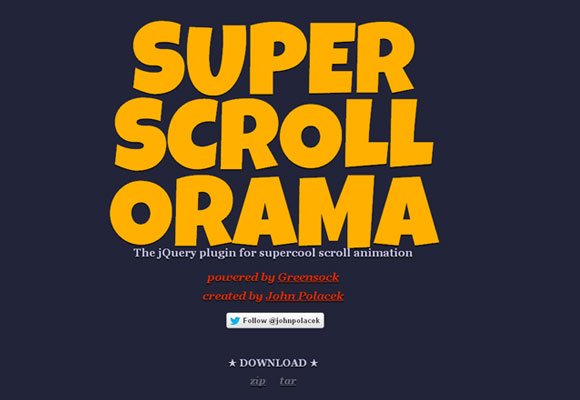 jQuery custom content scroller
Custom scrollbar plugin utilizing jquery UI that's fully customizable with CSS. Features vertical/horizontal scrolling, mouse-wheel support (via Brandon Aaron jquery mouse-wheel plugin), scroll inertia & easing, auto-adjustable scrollbar length, scroll-to functionality and scrolling buttons.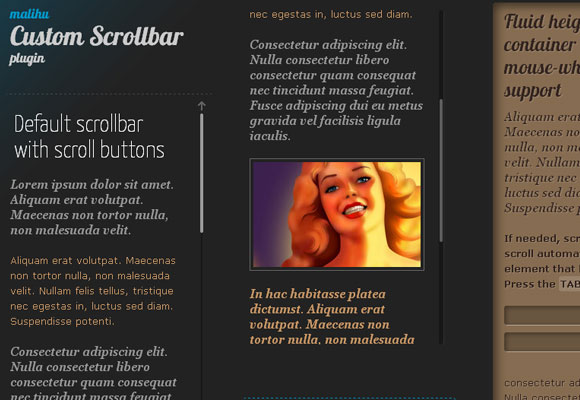 scrolldeck.js
A jQuery plugin for making scrolling presentation decks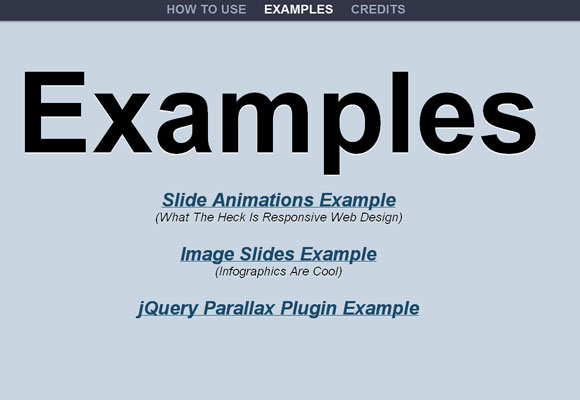 Tiny Scrollbar
Tiny Scrollbar can be used for scrolling content. It was built using the javascript jQuery library. Tiny scrollbar was designed to be a dynamic lightweight utility that gives webdesigners a powerfull way of enhancing a websites user interface.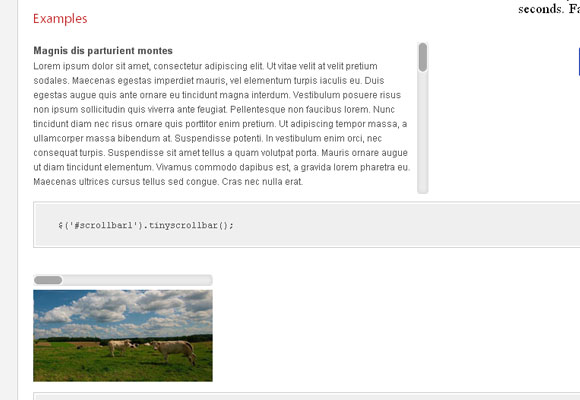 Create Infinite scroll effect using Jquery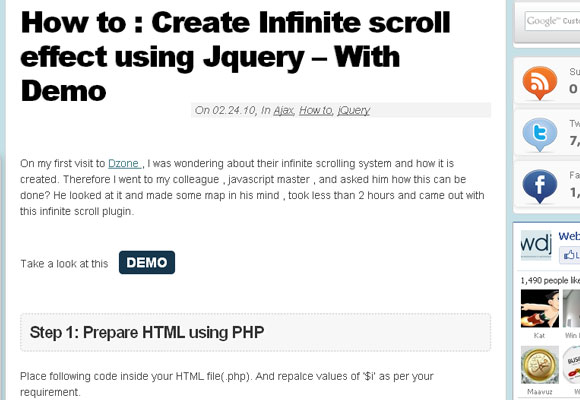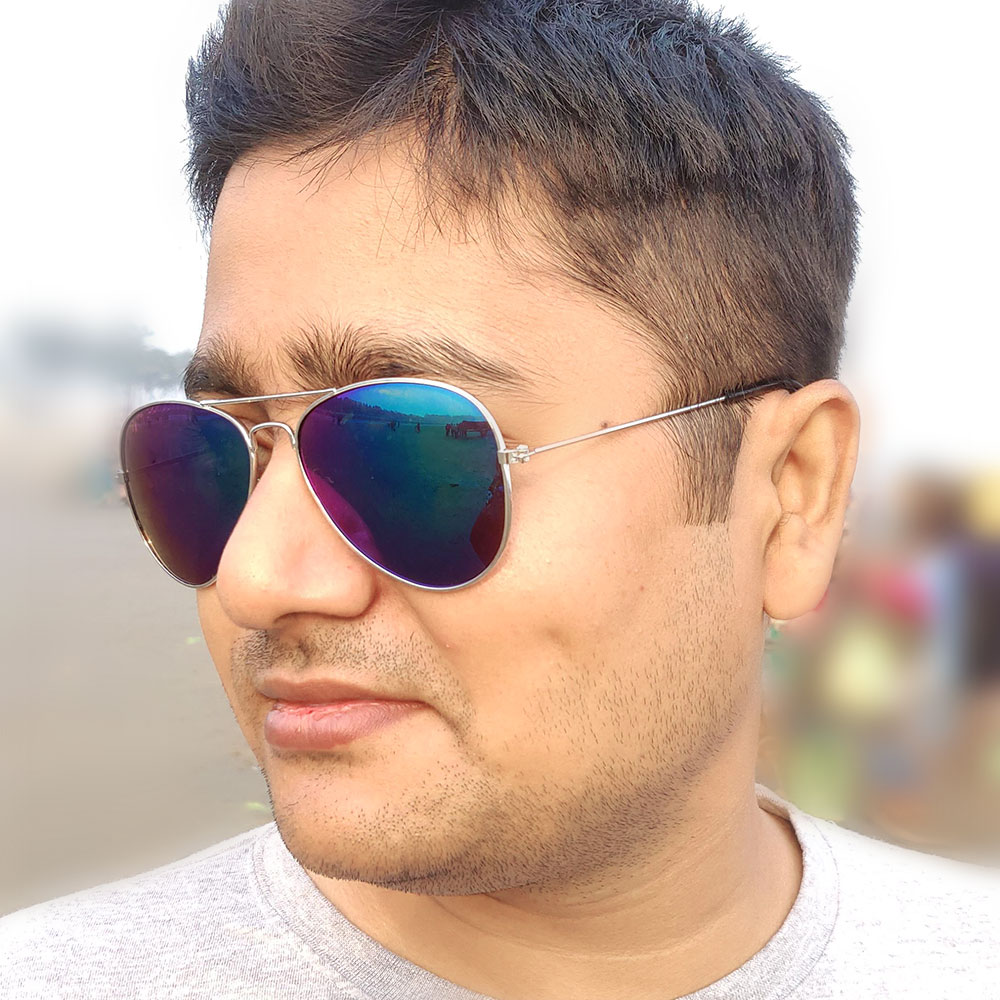 UI/UX Consultant. Product Designer, Web Designer, Mobile App Designer, Freelancer. For enquiries: dibakar@themepurpose.com