eCommerce software and plugins can help companies generate sales and build a loyal customer base.

A loyal customer base is required to build a sustainable business that thrives. Business owners should consider the integration of eCommerce software and plugins that help them attract new customers and build a loyal customer base. Here are a few plugins that can help business owners with this goal:
Build a Loyal Customer Base with Email Marketing
Most business owners are aware of the importance of repeat business. The cost of maintaining an existing customer is far lower than soliciting new customers. Business owners should have measures in place to retain customers and keep their expenses low.
One way to keep returning customers is to keep in touch with them through email marketing. Customers should be informed of the latest product developments, discounts and promotional offers. Frequent updates through email marketing will ensure that customers keep returning to the store to buy.
Ecommerce 360 will allow customers to track sales conversions gained through the use of any mailing lists. Business owners can determine the effectiveness of any marketing campaigns. Madify is another solution that will allow business owners to send targeted emails to customers. This helps companies maintain their professional image by not sending emails to customers who are not interested.
Email marketing campaigns may also be tracked using Campaign Monitor and Mineful. These applications even offer A/B tests to help business owners determine which emails are most effective in sales conversions and customer retention.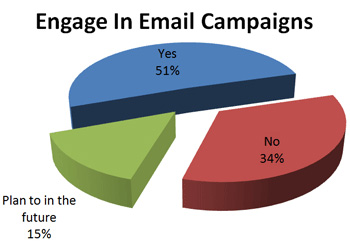 Build a Loyal Customer Base with Facebook
Facebook is another great tool used for building brand loyalty and customer retention. The social networking platform is a way for companies to remain in constant contact with loyal customers and keep them informed of the latest developments with your company's products and services. Facebook fans enjoy learning about their favorite companies through the social networking tool.
When customers "Like" or "Share" a product or service, they are letting their friends know what they think is valuable. If their friends trust their judgment, they will also purchase the product or service. It is that simple.
Business owners generate new sales leads with minimal effort, and they maintain loyal customers by offering referral rewards. Applications such as Curebit and ShopLogic will facilitate the rewards program for social referrals. Facebook is an instrumental tool for building and retaining a loyal customer base.
Consider How eCommerce Software and Plugins Help with Brand Loyalty
Building brand loyalty is easier with eCommerce software and plugins. Every company should develop a strategy for building brand loyalty to conserve money and increase sales conversions. Try some to the plugins to determine how these tools can help your business grow.