Logo designs can be one of the hardest things to design

as the sheer importance on this little logo holds a lot of weight as to whether a company will succeed or fail – be remembered or not. These logo designs will be implemented consistently with both online strategies and business printing correspondence and are the direct representation of your business identity and will be the link that will form many a loyal customer.
So what makes a great logo?
In order to reach the full potential power of a logo design, there are a number of principles to follow that can guide you to creating a great logo for your business.
1. Make it Memorable
In order to build up easy recognition for your logo you will need to design it so that consumers find it easy to recall. Sounds easy enough on paper, but achieving this goal will take diligence and some trial and error, but nonetheless a good result will not only lay a solid foundation of recognition but it should also stand the test of time.
2. Attention Grabbing and Unique
An obvious objective perhaps, but when designing a new logo you must stand outside the box, find some inspiration and be different. Of course there are thousands of logos out there and you will need to do some industry niche research to ensure you are not reproducing an existing design.
3. Relevant and Appropriate
Part of the difficult area in logo design is incorporating relevance into its identity. The logo should try and relate to your business in some shape or form so that consumers can get a distinct idea of what your business is about. Most companies achieve this through the use of a slogan that not only indicates the business industry, but also their promises to their consumers.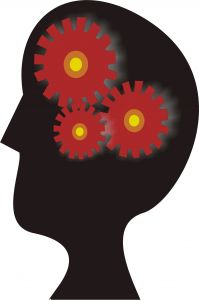 4. Flexible in use
Versatility in logo design is paramount and it will enable you to portray your identity consistently across a number of different formats, including websites, stationary and business printing. If a logo uses specific colours, will it work just as effectively in black and white? Can the logo be printed in reverse (for example a light logo on a dark background)? Is the logo easily scalable and able to be displayed on something as big as a billboard poster or printed on something as small as a pen?
5. Simplicity!
Lastly, the one attribute that ties into all of these objectives is SIMPLICITY. Many are often keen to produce modern and radical looking logos but most forget the complete necessity for simplicity and this can render their logo to be uneasy on the eye, hard to recall and will generally not do their business any favours. A simple logo will be easier to recall as there is not so much detail to remember. A simple logo will be far more versatile in its usage, from scalability to colour use, and lastly a simple logo should be able to provide any business with a clear and powerful representation of their identity and have a timeless and lasting impression throughout their duration.