Pinterest is a pinboard-style social photo sharing website that allows users to create and manage theme-based image collections such as events, interests, hobbies, and more.

Many businesses have discovered that, not only is Pinterest another way to engage with fans and customers without spending advertising dollars, but it's also a great way to impact purchases, especially when it comes to impulse buying. By now, most people understand that Pinterest is a must for brands. Below are 20 of the top brands, magazines, shops, and companies to follow on Pinterest. Enjoy!
Mashable is the largest independent website dedicated to news, information and resources for the connected generation.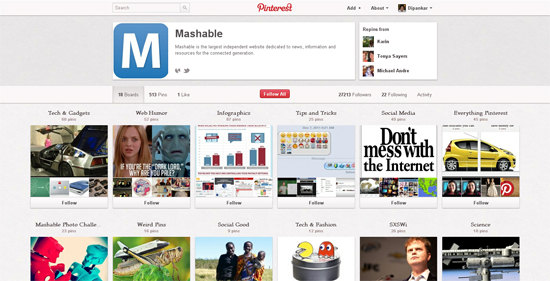 The official Pinterest page of McDonald's Corporation. Check out our history, food, people, restaurants around the world & more!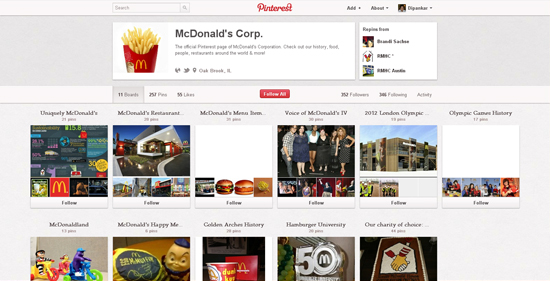 Official Hardee's® Pinterest – Where awesome pins are served fresh daily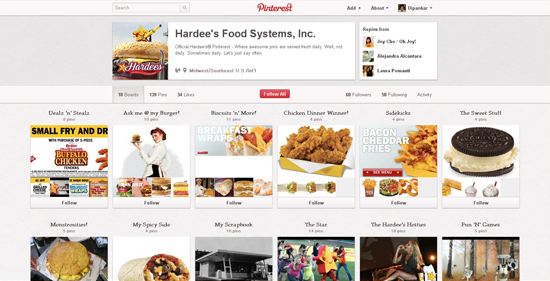 The Beauty Department's blog gives women tips on how to apply makeup and style their hair.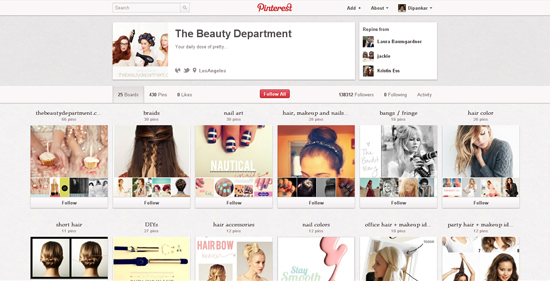 The Official Pinterest Page of The Washing Post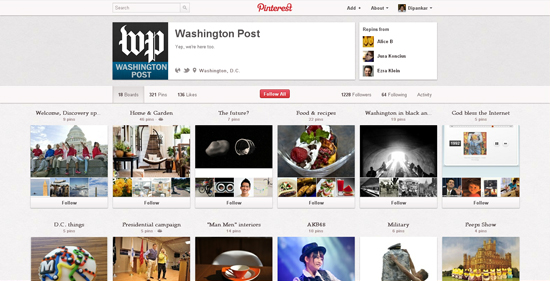 Latest national and world news headlines from USATODAY.com.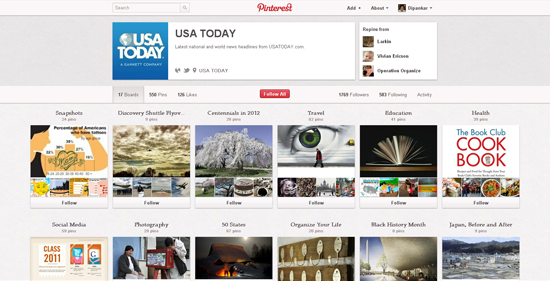 A wedding blog dedicated to exploring color palette possibilities, a place to find fun, creative color ideas.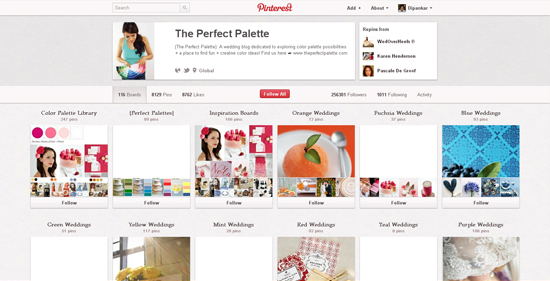 The Official Pinterest Page of Apartment Therapy.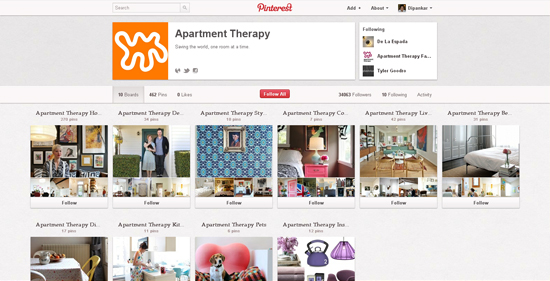 The Official Pinterest Page of Scripps Networks's HGTV.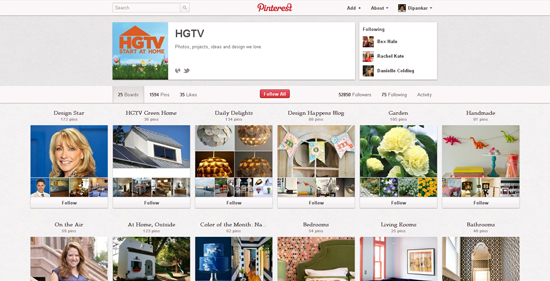 ALL the news from TED. TEDTalks, TED Conferences, the TED Prize and more.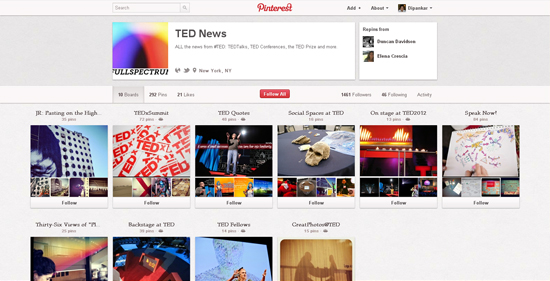 This is the official Pinterest account for Sony UK.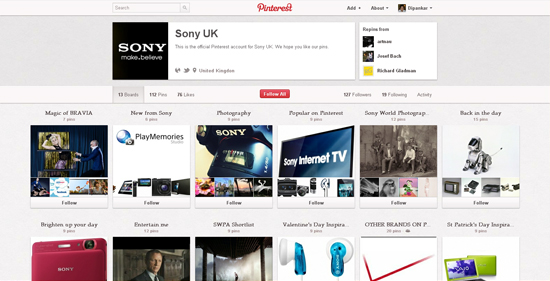 Empowering and organizing the creative world to make ideas happen. Check out their official Pinterest Page.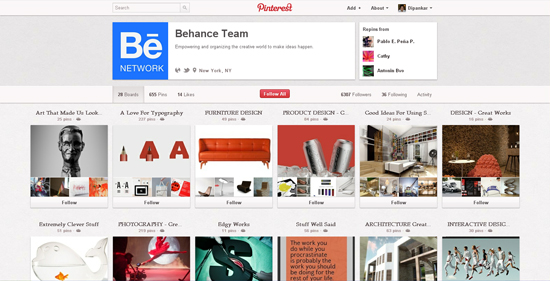 eBay is The World's Online Marketplace®, enabling local, national and international trade. Check out their official Pinterest Page.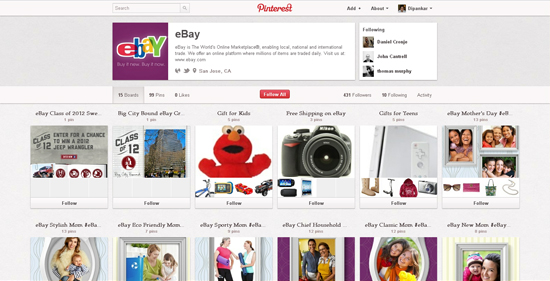 The world's most vibrant handmade and vintage marketplace.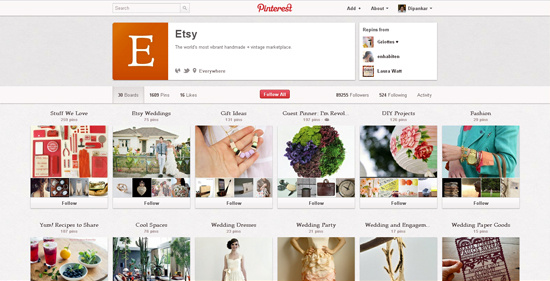 Daily surprises, near and far. Your source for travel inspiration and more.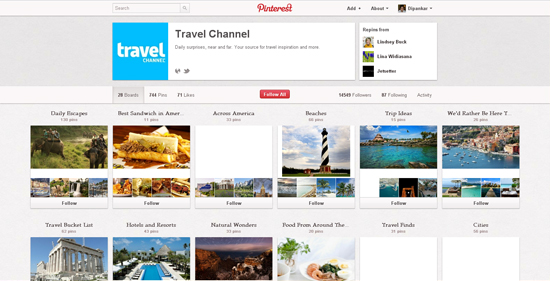 The official Pinterest Page for The CW!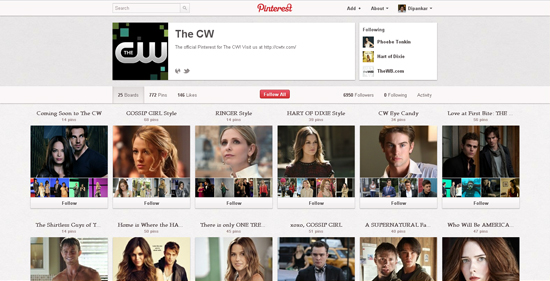 Visual updates on all things country from CMT.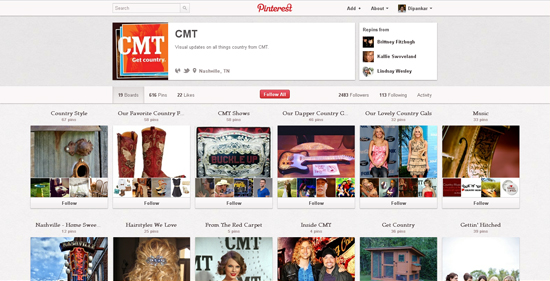 The official Pinterest Page of Cooking Light magazine.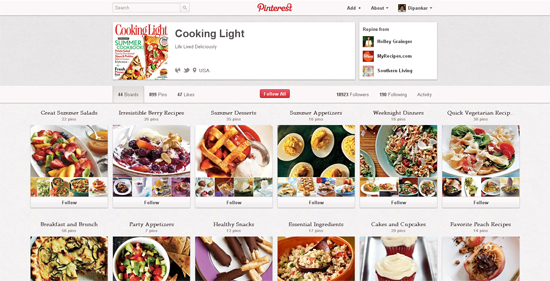 The official Pinterest Page Ladies' Home Journal.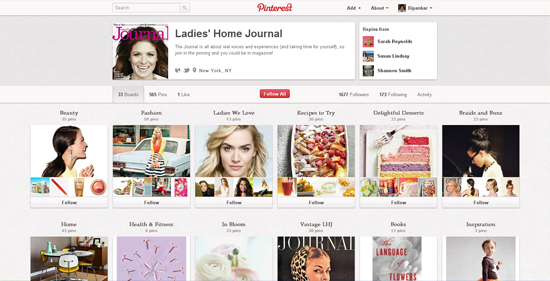 Packed with the biggest stories, the best photographs, exclusives and the hottest stars from the world of showbiz and entertainment, OK! brings you the truth and the inside scoop about celebrities.