Easter is coming and we have to be ready for the joyous event.

One of the questions webmasters and web designers have to answer just before holidays is if they should redesign their websites to match the holiday season or not. So, if you feel like decorating your website for Easter, here are the free fonts you may need. These are 20 Easter fonts that you can use free of charge. To download the free font you like or learn more about it, please click on the image.
What comes to your mind when you think about Easter? More than likely it's the Easter bunny, Easter eggs, etc. So, don't be surprised that these symbols of Easter were used to create the free fonts featured in this article.
Please remember: here you will find free Easter fonts from many designers, not one. This means you can enjoy a wide choice of free fonts to make your web page, poster or brochure look special this Easter.
Easter Bunny font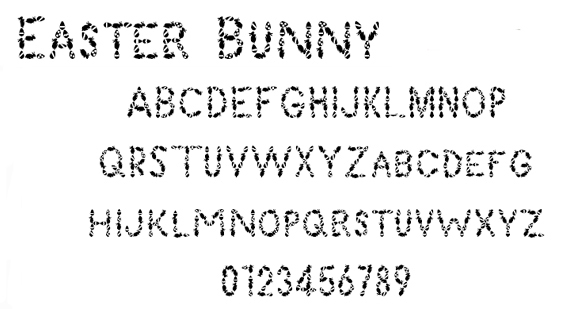 Easter Egg font

Bizzy Bunny Font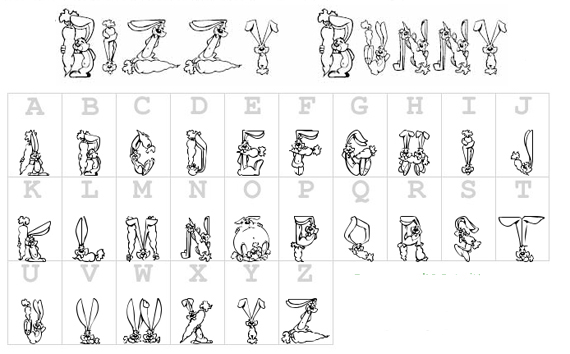 Bunny Hug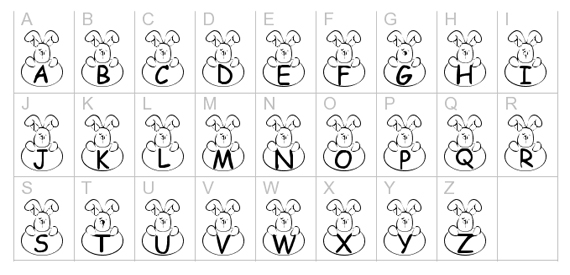 Bunny Rabbits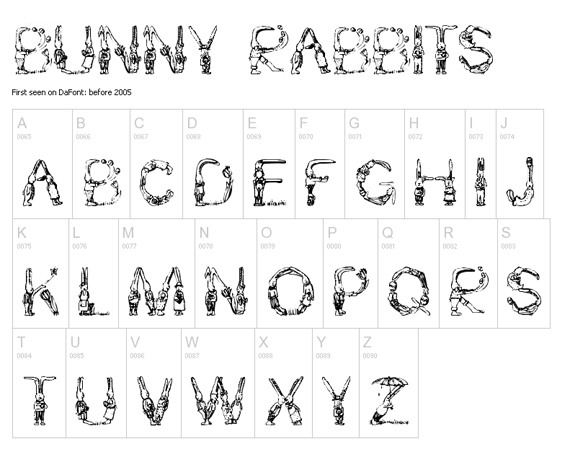 Bunnywunny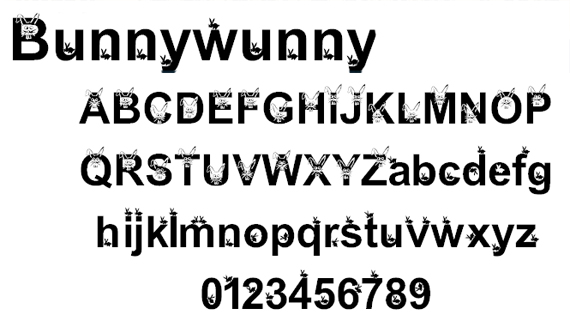 KG BUNBUN Font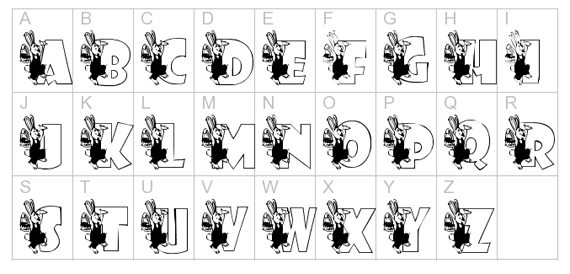 KR Mr. Bunny Font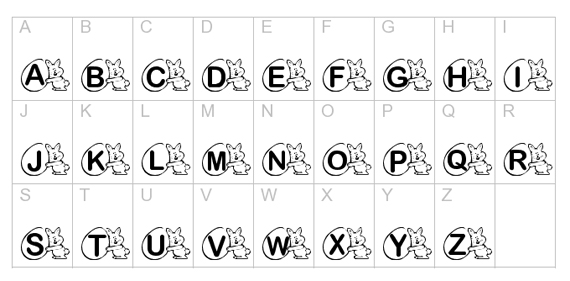 LCR Bunny Brunch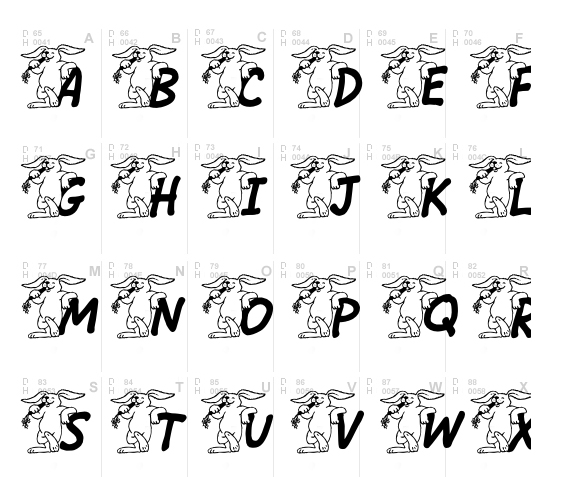 RM Egg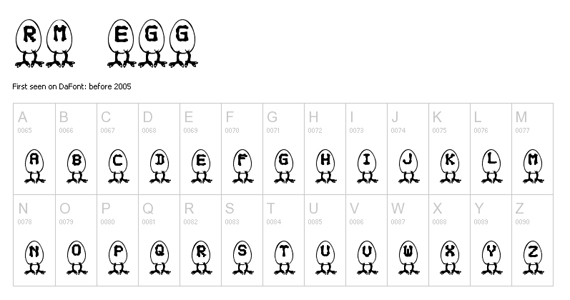 Easter egg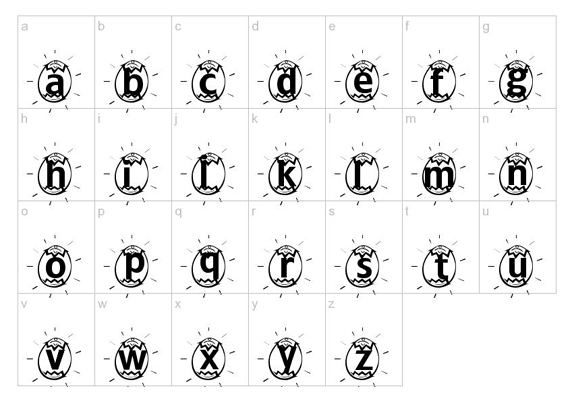 Eggs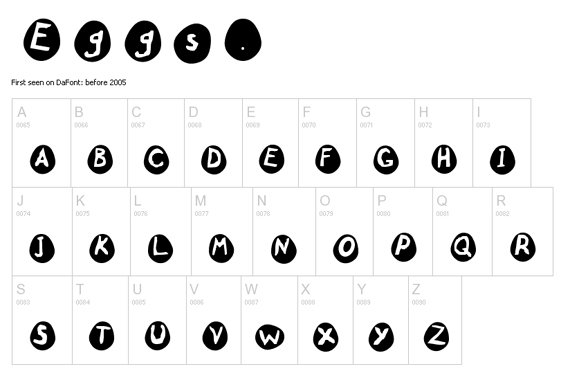 EggsWhite Becker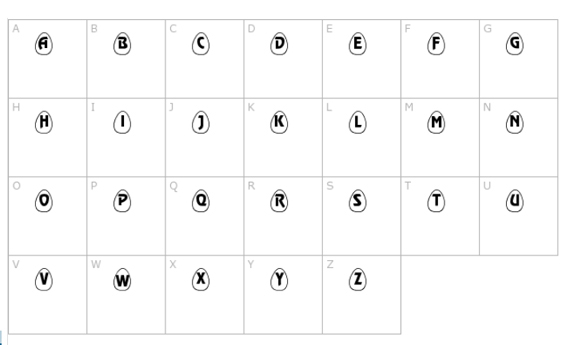 KG Easter 1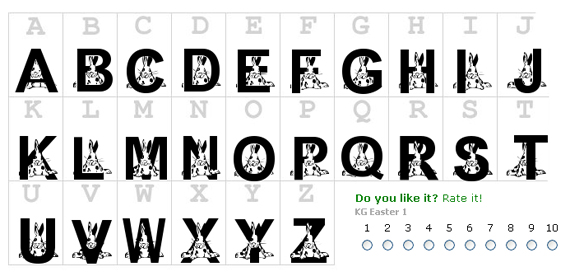 LD Easter Eggs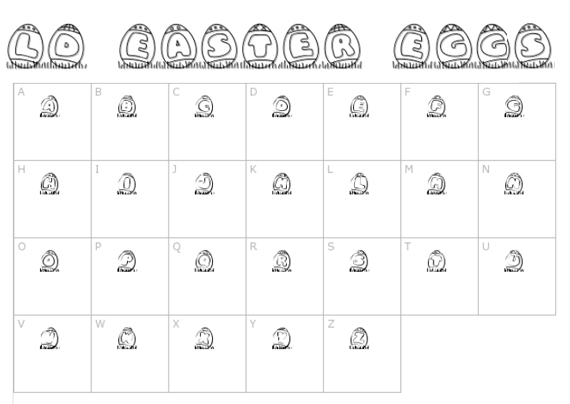 RM Bunny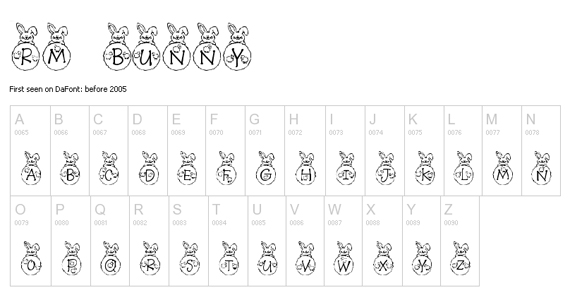 JI Bunny Caps font

KG Hippity Hop font

Kingthings Eggypeg font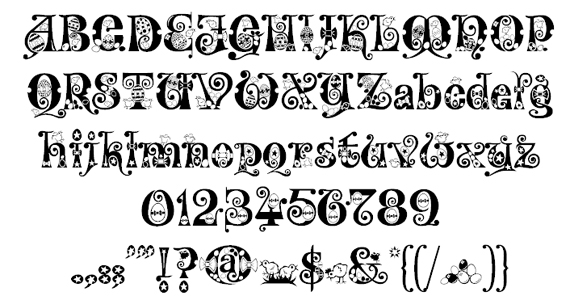 KR Easter Rabbit font