Web designers and developers should follow some important applications to create and complete their task fluently.

Also you have to concentrate about function and quality reputations. Adobe Air Application is one of such important and popular system that can fulfill your target with arrogance and give you pleasure. Adobe Air Application is one of the popular software from Adobe System among users.
In this article we are going to show a collection of must follow Adobe AIR Applications for Designers.
Icon Generator
Icon Generator is a little application built on AIR that lets you generate a CS5 or Web 2.0 style icon.Three versions are prepared according to the usage. You can use Windows XP/VISTA/7, Mac OS X, Linux.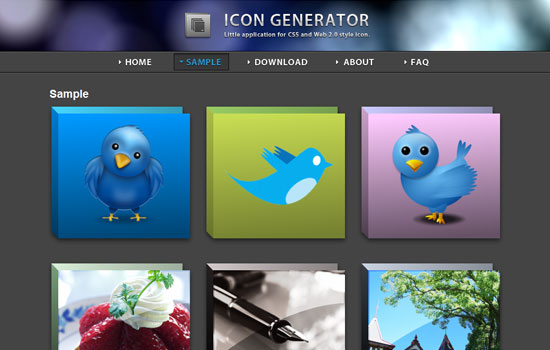 Color browser
This application is a simple way to create and organize your favorite color palettes. Sets of colors are easily viewable in a clean interface. Edit them, rearrange them, create new sets, make them your own. Cross-platform using Adobe's AIR technology.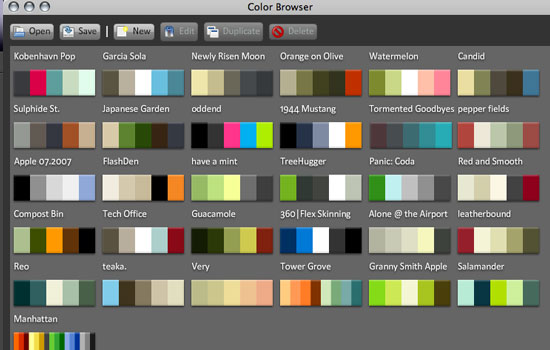 Live brush
Live brush is a unique motion-based drawing tool. Use the speed of your brush to toss graphics around the screen or elegantly swing the brush around your cursor.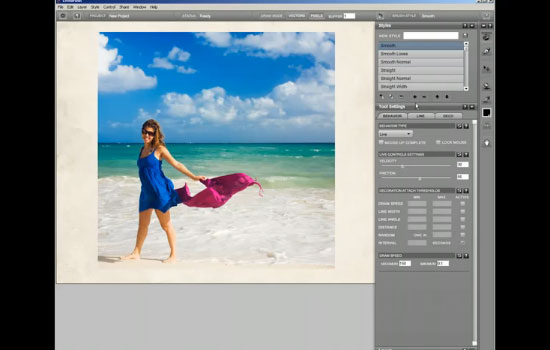 Adobe AIR
The Adobe® AIR® 2.7 runtime enables developers to use HTML, JavaScript, Adobe Flash® and Flex technologies, and ActionScript® to build web applications that run as standalone client applications without the constraints of a browser.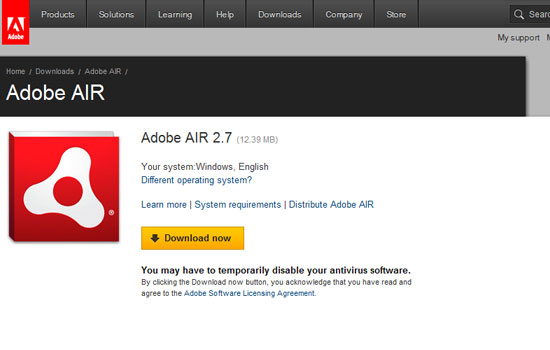 Xe-IMG Image Editor V3
Import .jpg .png .gif .swf and URL-extern Photos supported – Zoom Photo, Mask Image supported – Filters Sharpen, Enhance, Embossing supported – RGB Color settings, Alpha transparent supported – Set Backgroundcolor, Statusbar, Info…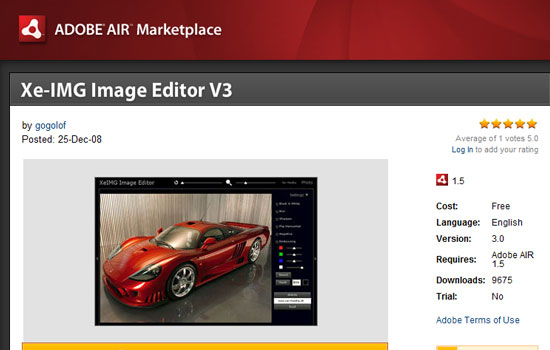 Contrast-A
Contrast-A allows users to interact with a 3-dimensional RGB color space, experiment with color combinations, check the contrast according to both WCAG 2.0 and 1.0 and see the results for different types of color deficiency. Custom color palettes can be created, printed and saved as Pdf to the user's desktop.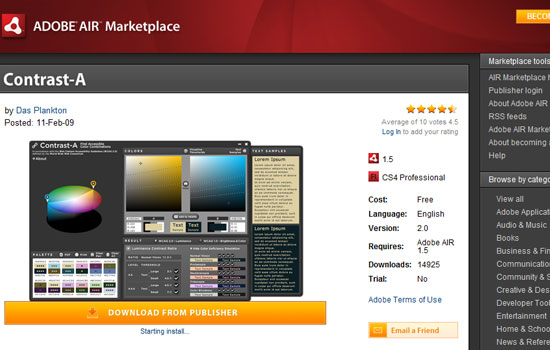 iPlotz
iPlotz allows you to rapidly create clickable, navigable mockups and wireframes for prototyping websites and software applications.
Create a project, add wireframe pages with design components and discuss your creations with others.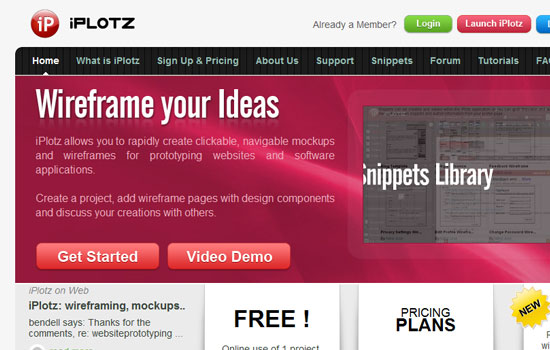 Klok
Your time is your product. Every minute you spend working that goes unaccounted for is like giving away your product for free. Tracking your time accurately is essential to staying profitable.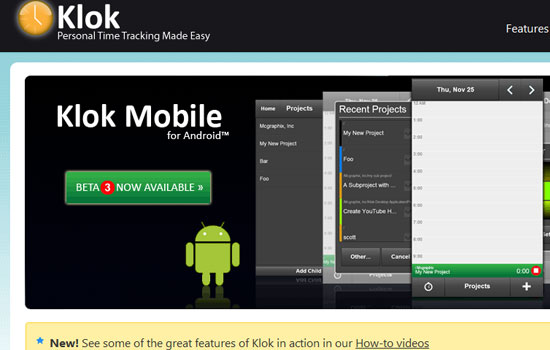 Flickr Flipper
Flickr Flipper allows you to search for Flickr photos and also search for photos from specific Flickr users. It uses Papervision to display the photos one at a time and even allows you to download the photo to your computer. Currently it only returns up to 100 photos of your search.