WordPress emerged as a blogging platform and gradually attained advancements and proved sure solutions for all kinds of website needs.

The extensibility of WordPress comes with the extensions, plugins, add-ons, and components. You can also partner with a company like WP Buffs for WordPress maintenance services so you don't have to worry about technical issues with your WooCommerce shop! Therefore, today we have initiated discussion on ecommerce plugins for WordPress to enable WordPress platform to act as an ecommerce store to meet varying needs of online businesses.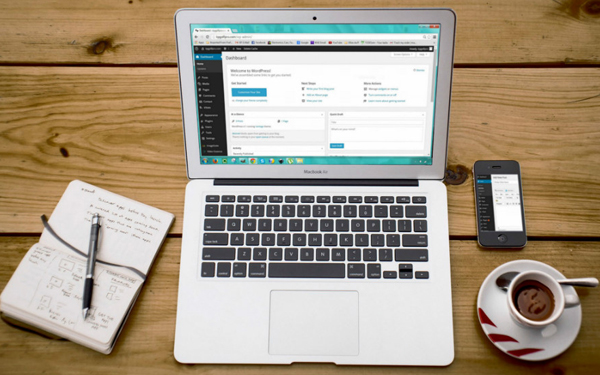 WooCommerce – WordPress Ecommerce Plugin
It is the most popular WordPress ecommerce plugin and ranking next to Magento ecommerce platform in a number of online ecommerce websites.
Pros:
• It has integration of more extensions to add features and functionality
• Myriads of themes available for standard to custom needs
• It supports selling of digital and physical goods
• Enable you to sell affiliate or external products on your ecommerce store
• Excellent inventory management features
• Built-in support for trendy payment gateways
Cons:
• Tough to manage excessive options in settings
• Finding the right add-ons for right features out of tons of add-ons is daunting
• It is not good to set with any WordPress theme. Instead, you look for only WooCommerce specific themes
• It is better for only online SMBs while Magento is good choice for large ecommerce
WP eCommerce – WordPress Ecommerce Plugin
It is a powerful plugin for seasoned developers who are accustomed to the latest HTML and CSS technologies.
Pros:
• It allows customization using CSS and HTML programming knowledge & experiences
• Easy integration of the leading payment gateways
• Seamless integration with other WordPress plugins to extend functionality
• Built-in marketing tools and shipping tools
• Additional security with SSL
Cons:
• It is tough for beginners or the developers with lack of HTML and CSS skills
• WordPress owners have to hire WordPress developers with ecommerce experiences to deal with WP eCommerce plugin integration
Shopify – WordPress Ecommerce Plugin
It is rapidly growing ecommerce platform as an independent entity, but its WordPress integration provides additional advantages and becoming more favorable for ecommerce entrepreneurs.
Pros:
• It is easy to use & integrate for any level of WordPress developers including beginners
• It is equally good for physical and digital products and comes with complete features need for it
• It supports myriads of payment methods and payment gateways
• It comes with advanced shipping features such as shipping calculator and integration with USPS
• Easy integration with social media platform & other APIs as well as third party services
Cons:
• Not a free of charge platform and subscription fee is the biggest obstacles for small businesses and entrepreneurs
• Shopify has own payment gateway and powered by Stripe, which comes with additional fees that many dislikes
Shopp – WordPress Ecommerce Plugin
It is a robust platform for flexibility and security.
Pros:
• Rapid queries and fast page loading come with separate tables in databases in the Shopp ecommerce plugin integration
• It supports multiple plugin types such as physical, digital, and virtual product types. Thus, you can sell products with recurring payments without spending anything on extension
• It focuses highly on security and compliance so you can develop PCI-DSS compliant online store to win the trust of your shoppers
Cons:
• The biggest disadvantage of Shopp plugin is paid support, so you have to pay to access the community forums
• Creating separate tables in database may increase workload and affect the speed
• It has limited customized themes available, so you have to rely on a few options only
iThemes Exchange – WordPress Ecommerce Plugin
iThemes Exchange is the quickest way to establish an online store with WordPress ecommerce plugin.
Pros:
• It supports physical as well as digital goods types to sell online with your WordPress website
• It offers easy and quick setup by using setup wizard, which intuitive and enough tools to support product setup quickly
• It has intuitive UI at backend to add, delete, and modify products and their attributes with ease and speed
• It offers free Stripe plugin besides PayPal API integration, so major payment gateways are enough to manage ecommerce payments across the globe
Cons:
• Since it has growing community, support is limited
• It supports only two payment gateways, PayPal and Stripe, so local or regional preferences have no scope
Easy Digital Downloads – WordPress Ecommerce Plugin
It specially developed for digital goods selling through downloading. Software, e-books, scripts, and such virtual products are targeted products for this plugin.
Pros:
• It provides far better experiences online to sell digital products
• It is easy to use and intuitive, so you can immediately figure out how to find product, add it, and display it the best way on your online digital goods store
• It supports all possible extensions to help you sell digital products, such as add-ons for payment gateways, extra services, and various platforms
• Various themes are available, which are created keeping EDD plugin in mind
Cons:
• Since it supports digital products only for online selling, it has limited use when an ecommerce entrepreneur or business has both kinds of products to sell on the web
• In order to sell affiliated or external products on your digital ecommerce store, you need to go for third party plugins or software to integrate it
Jigoshop – WordPress Ecommerce Plugin
It designed for the variety of products to sell online such as digital products, variable products with different shapes and sizes, affiliate products, and grouped products.
Pros:
• It offers fast setup for myriads of ecommerce setting including country, currency, catalog, stock, tax, shipping, payment gateway, and so on
• It supports other extensions to extend features and functionality of your ecommerce store
• Provides real-time reports
• Excellent stock management so your online shop never runs out of stock
• Offer advanced options to optimize the storefront
Cons:
It has limited payment gateways integration so tough to cover global audience with regional payment gateway choices.
MarketPress – WordPress Ecommerce Plugin
It is an elegant ecommerce plugin solutions as multitude of plugins in one place.
Pros:
• It includes shopping cart system
• It has a separate product image gallery
• It offers integration with more than 15 payment gateways and various payment methods including PayPal to pay for all
• It has a number of options for customization
• You can prohibit selected people from shopping on your ecommerce store
Cons:
The free version comes with limited functionality, so you have to spend some fortunes on a premium version for advanced functionality.
Cart66 – WordPress Ecommerce Plugin
It is one of the most secure ecommerce platforms with PCI compliant.
Pros:
• Enables to store card info and order history
• It has built-in email center
• It offers a recurring billing feature
• It supports a wide range of payment gateways, and nearly 100 are known
Cons:
• It is a paid platform and offers only 14-day free trial
• You need to register to access its cloud account facilities
• Setting up shipping method is a bit confusing
• Inventory management is not up to mark, and you can't manage inventory quantities at frontend
Selz – WordPress Ecommerce Plugin
It is the best option for non-coder WordPress website owners to start ecommerce venture.
Pros:
• It allows selling of all kinds of goods online including digital downloads
• It provides an app store facility to enhance features and functionality of store
• It supports easy and quick selling and sharing on social media network sites
• You can integrate the Facebook-specific store template offered by the platform
Cons:
It is free of charge ecommerce plugin to download and setup, but you need to pay fees for transactions.
Cashie – WordPress Ecommerce Plugin
It is a platform to set up ecommerce store with your WordPress website quickly and with extensive customization.
Pros:
• You can sell all kinds of goods and services using the Cashie plugin
• It allows you to create product variations with unlimited options
• It offers secure transactions with out-of-box security features
• It provides awesome traffic driven options with different marketplace options
• It delivers real-time shipping rates with USPS, FedEx, UPS, Canada Post, and many more shipping service providers across the globe
• It permits selling on Facebook business page with seamless integration
Cons:
It offers a free trial for 15 days and fee is not covering transaction charges, so it proves a bit costly.
Conclusion
We have explored some outstanding WordPress ecommerce plugins used mostly in the present market. Among those, WooCommerce is a clear winner for most of WordPress website owners who want to jump into online business without changing the existing WordPress platform.
However, each business has unique needs and requires unique ecommerce platform on WordPress. Therefore, weighting pros and cons of each given WordPress ecommerce plugin may provide you an insight to find the most suitable option for you.
It may prove a wise decision for you and your WordPress ecommerce development project.